100% Australian Organic Wheatgrass 200g by GREEN NUTRITIONALS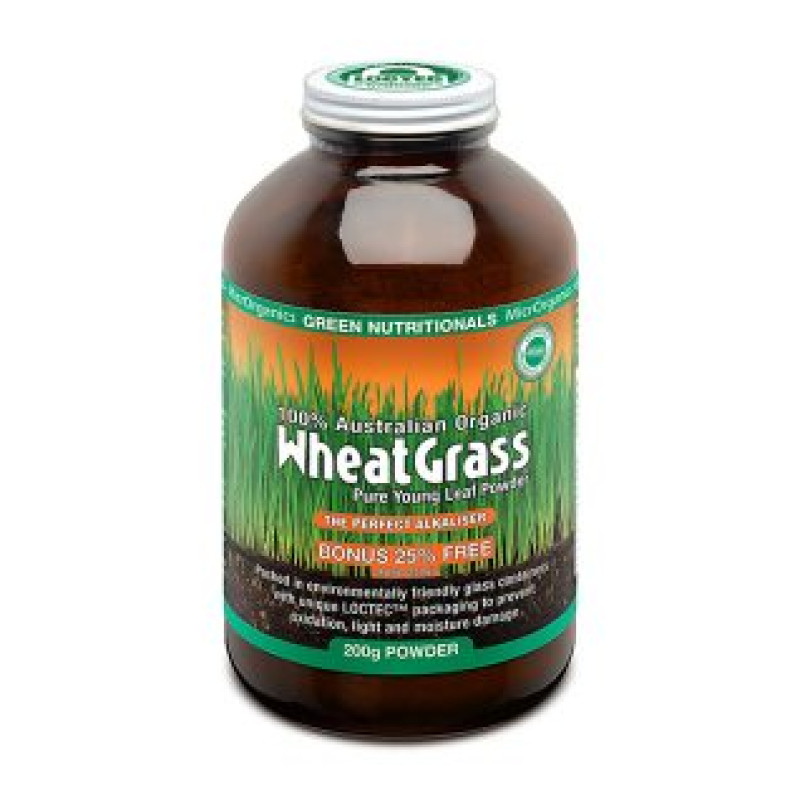 Australian Organic WHEATGRASS is made using 100% organic young leaf wheatgrass from the mineral-rich, certified organic soil on the banks of the mighty Murray River in Northern Victoria. This organic young leaf wheatgrass delivers a broader spectrum of organic nutrients to alkalise and cleanse the body.
The clean, pollution free environment where the organic farms grow Australian WHEATGRASS are certified by the leading Australian organic certification body The National Association for Sustainable Agriculture Australia (NASSA).

Australian Organic WHEATGRASS contains NO gluten, NO dairy, NO fillers or bulking agents, NO synthetics, NO artificial colour or flavours, NO chemicals, NO pesticides or herbicides, NO heavy metals, NO animal products and is suitable for vegetarians and vegans.

Ingredients: 100% Certified Organic Australian WHEATGRASS Young Leaf Powder.