Acai Powder 100g by POWER SUPER FOODS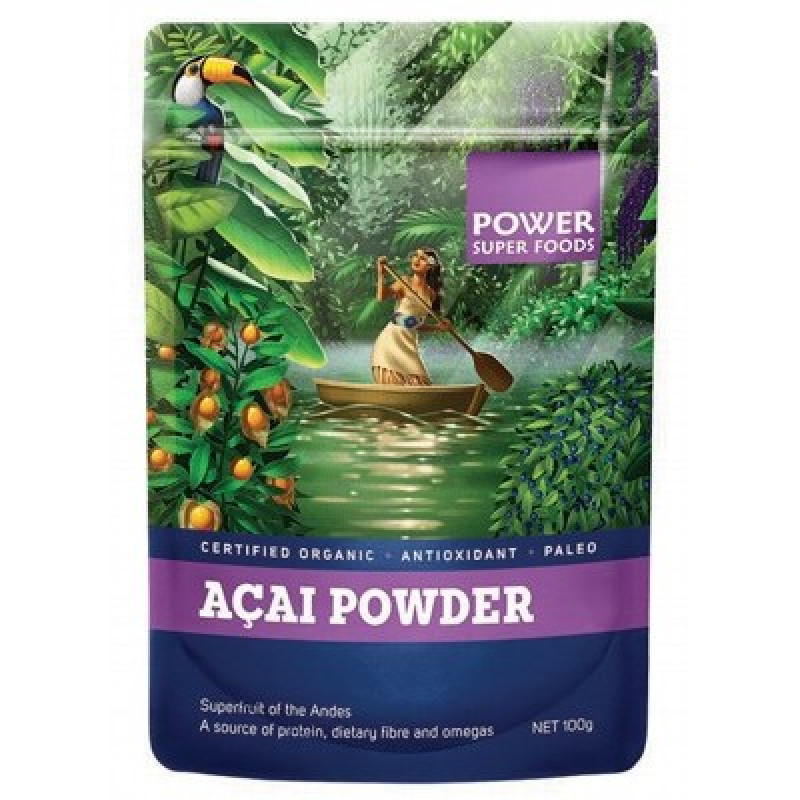 Acai berries are one of the richest natural sources of antioxidants. Add to yoghurt, smoothies & drinks or muesli.
Açai (Euterpe oleracea) is the secret weapon of many famous athletes who love the Low G.I./high nutrient concentration combo – no surfer from Brazil to Burleigh can start their day without!
Ingredients: Organic acai powder.