Brewers Yeast 500g by LOTUS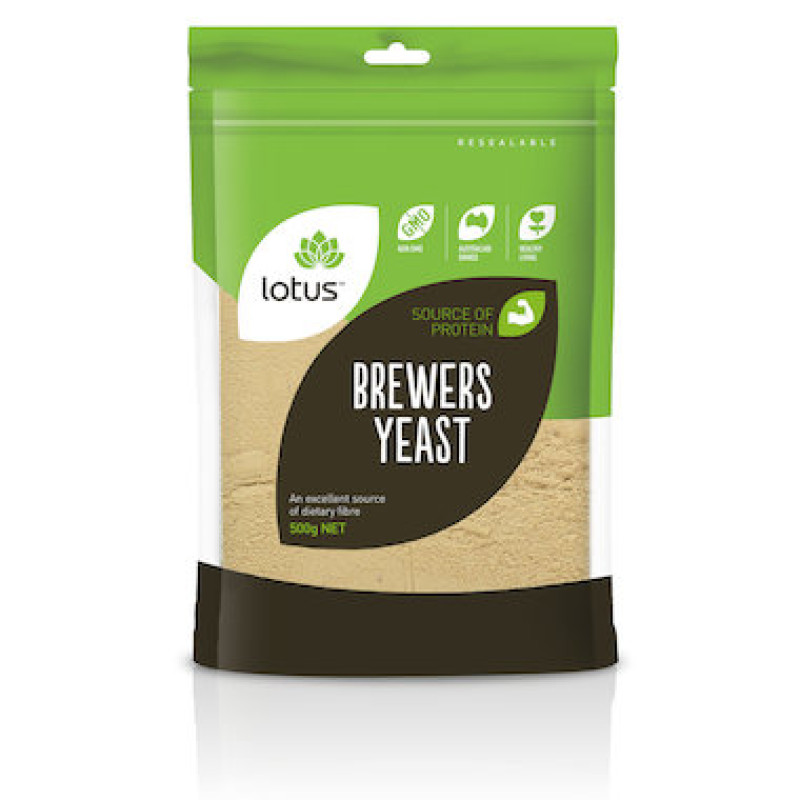 Lotus brewer's yeast (Saccharomyces cerevisiae) is an inactive yeast, meaning the yeasts have been killed and have no leavening power. It is used as a versatile, nutritional food source. Brewer's yeast is a rich source of minerals and contains chromium and selenium. It contains many B vitamins, however does not contain vitamin B12. It is a high source of protein.
Ingredients: Dried yeast, thiamin (B1), riboflavin (B2).