Chamomile, Vanilla & Manuka Honey Tea Bags (20) by PUKKA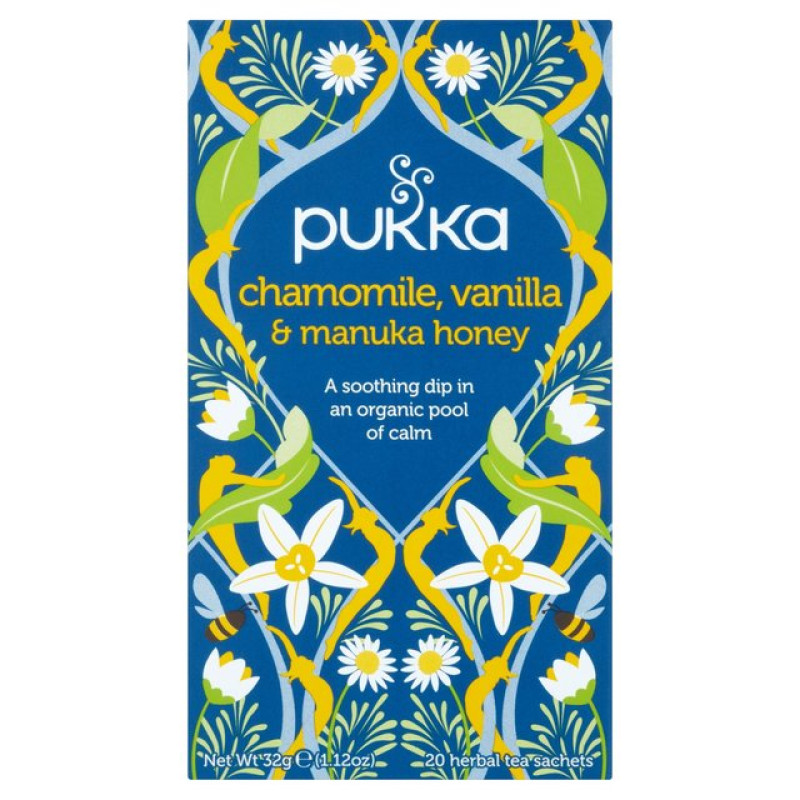 Pukka Chamomile, Vanilla & Manuka honey is a blissful cup of soothing organic chamomile tea made deliciously sweeter with vanilla and manuka honey. It's a cup that invites stillness so you are restored. Just fresh water and heat can awaken the magic of nature's finest gifts: silky golden chamomile, exotic vanilla pod, and the golden balm of manuka honey.
Organic.Caffeine free. Vegetarian. Soya free. Nut free. Kosher.
Wheat free. Gluten free. Dairy free. Added sugar free
Ingredients: Chamomile flower (68%), sweet fennel seed, licorice root, vanilla pod (3.5%), manuka honey flavour* (3.5%).