Dukkah 50g by HERBIE'S SPICES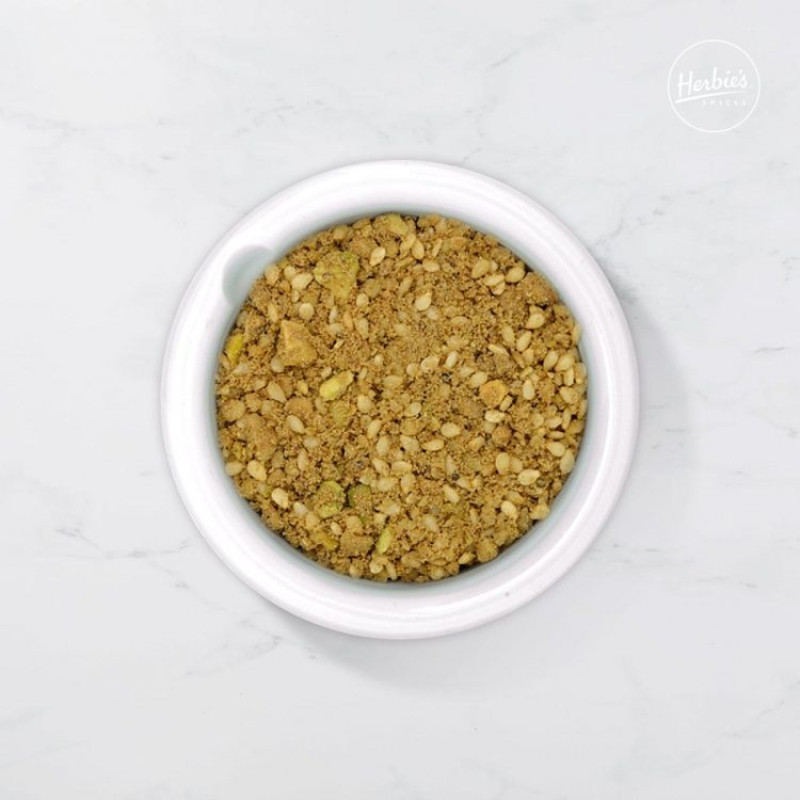 An Egyptian specialty of roasted nuts and spices for dipping bread in olive oil, then Dukkah.
Other Common Names:
Egyptian Dukka, Duqqa.
Description & Use:
Dukkah is an Egyptian specialty made from various roasted nuts and spices. Dip bread into olive oil and then dip it into the Dukkah for a tasty snack. Dukkah is delicious sprinkled over salads or mixed with mayonnaise for dipping crudites. Dukkah makes a tasty coating when put on chicken before grilling or pan-frying.
May contain traces of peanuts.
Blended and packed in Australia from imported and local ingredients.
Ingredients: Hazelnut, Sesame Seed, Coriander Seed, Pistachio Nuts, Cumin Seeds, Salt, Black Pepper.