Mould Solution Surface Spray 750ml by VRINDAVAN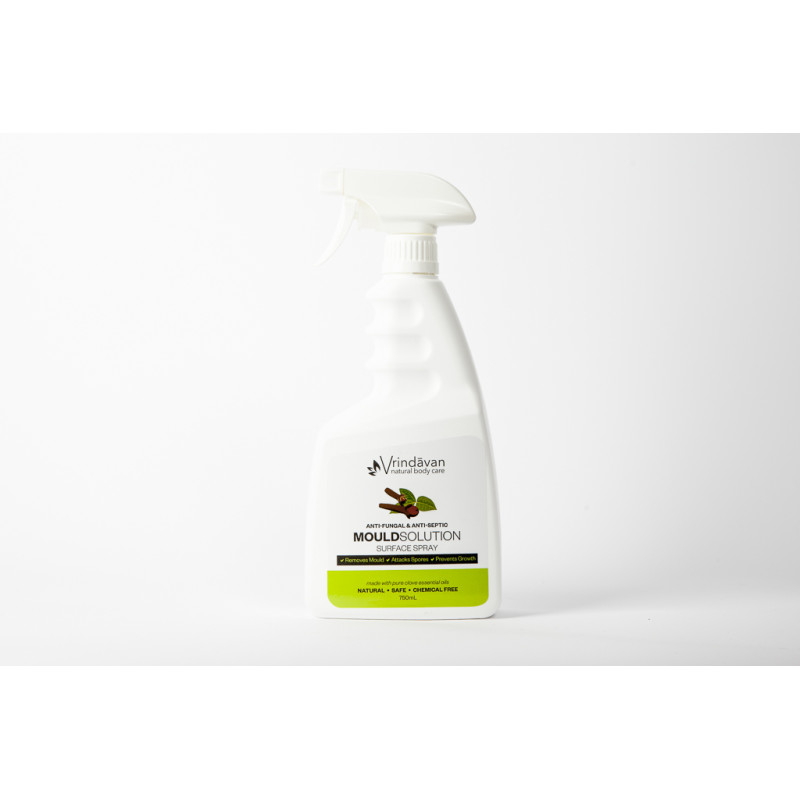 Made in Australia with pure clove essential oil to safely and naturally kill mould spores without the toxic fumes of bleach and chlorine.
This fabulous mould solution is anti fungal, antiseptic, removes mould, attacks the spores and prevents regrowth. Can also be safely used as an antiseptic to eliminate odours from washing machines, cupboards, boats and more.
Safe to use in bathrooms, kitchens, ceilings, doors, blinds, timber, carpet and clothes.
Other supermarket brands used to treat mould contain bleach-a toxic product which has no place in safe homes! Don't be fooled by their marketing! It will actually bleach mould white, making it appear the mould has been removed, but in reality, the spores remain and ultimately the mould will reappear. Reach for the clove oil and you can be sure to get to the root of the problem!
Ingredients: water, vegetable derived solubiliser, blend of clove essential oil.