Canned Cherry Tomatoes 400g by HONEST TO GOODNESS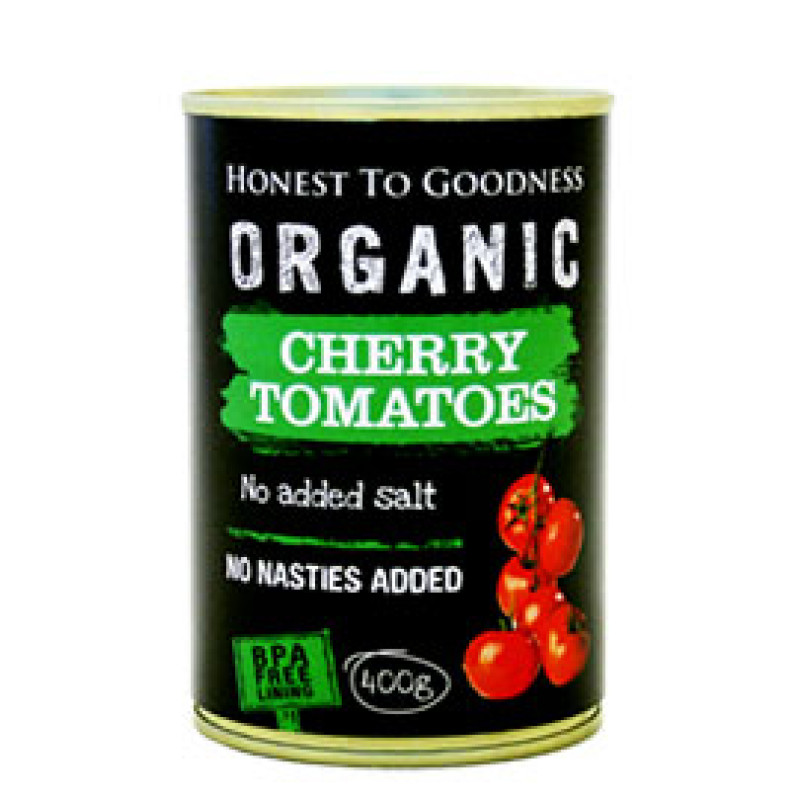 Honest to Goodness organic cherry tomatoes are sourced from only the finest quality 100% organic ripe cherry tomatoes in Italy, then canned for ease of use.
Each bite of these tasty morsels, releases a burst of rich and sweet tomatoey goodness. Organic cherry tomatoes are perfect in many dishes including pastas, pizzas, stews, tarts, quiches or salads.
Once opened store in an airtight container in the fridge and use within 2 days.
NO GMO, NO artificial flavours, NO preservatives, NO added sugar & NO added salt. BPA free tin.
Ingredients: Organic Small Tomatoes (with skins), organic tomato juice.