Organic Panty Liners Light (24) by ORGANYC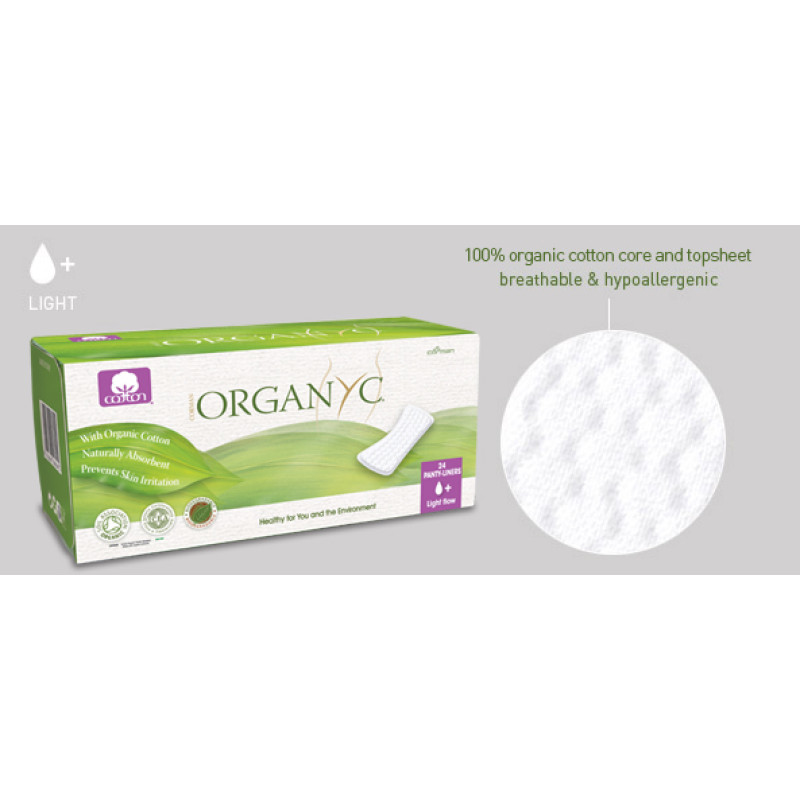 Cotton is Nature's Most Absorbent. protects against leaks, holds more than twenty times its weight in liquid. pH compatible Cotton is Renewable & Sustainable. Cotton is naturally breathable, keeps you dry and comfortable Comfortable, moves with you, never itchy. A large percentage of women know they have sensitive skin, Organyc is hypoallergenic.
Ingredients: Pads are made of 100% cotton.