3 Grain Penne 300g by OLIVE GREEN ORGANICS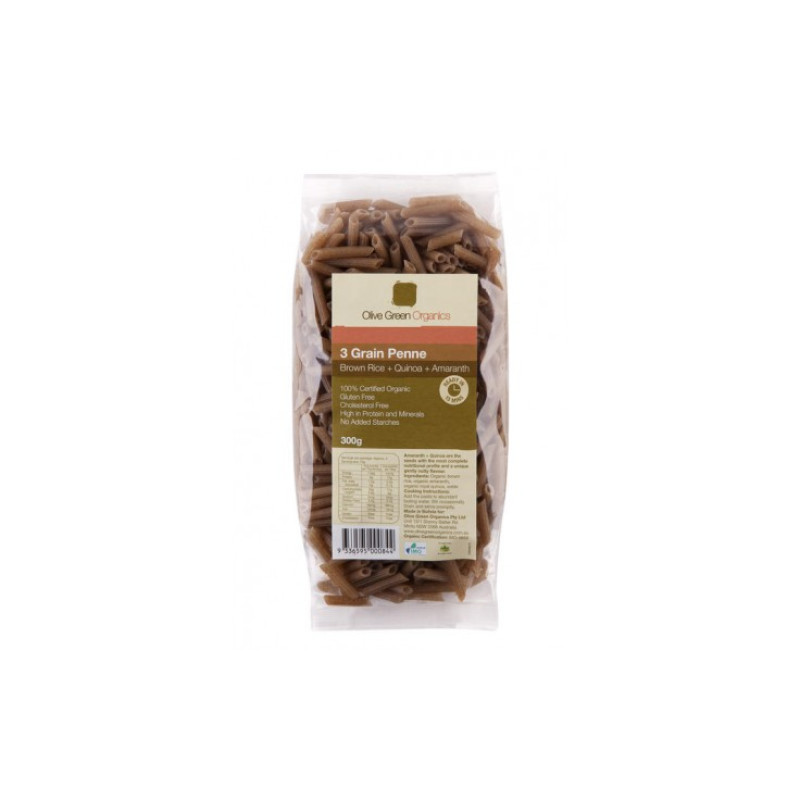 This 3 grain spaghetti has quinoa, amaranth and brown rice. Amaranth and Quinoa are both seeds with a complete nutritional profile.
This certified organic spaghetti is gluten free, cholesterol free, high in protein and minerals and has no added starches.
Ingredients: Organic brown rice, organic amaranth, organic royal quinoa, water.