Ras El Hanout 40g by HERBIE'S SPICES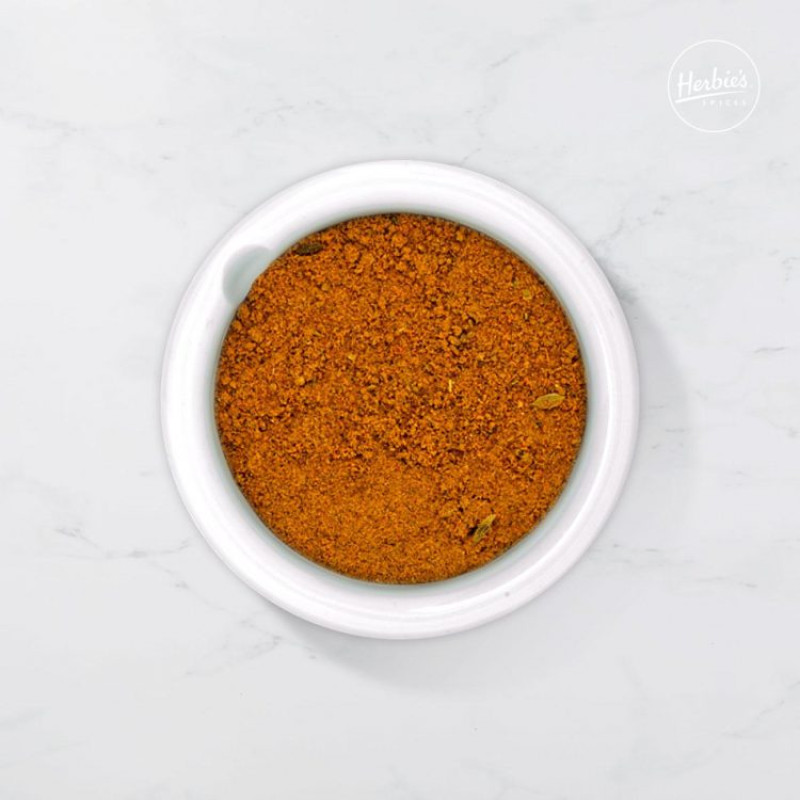 An exotic blend of spices for Moroccan tagines and spiced cous cous.
Description & Use:
Ras el Hanout is a classic blend used in Moroccan cooking. The name means 'top of the shop' or the very best spice blend that a spice merchant in the Souk has to offer.
When Herbie developed this Ras el Hanout, he researched many traditional recipes and then came up with his own interpretation. Herbie did leave out the Spanish Fly and the Hashish! However the Herbie's Spices Ras el Hanout is an incredibly beautifully balanced example of this versatile Moroccan spice blend.
To make a spiced cous cous, just add ½ a teaspoon of Ras el Hanout per cup, the spices will make it wonderfully fragrant, and the Saffron threads will give a golden colour. Sprinkle onto chicken and fish before cooking. Use in tagines of chicken and lamb.
Blended and packed in Australia from imported and local ingredients.
Ingredients: Paprika, Cumin, Ginger, Coriander Seed, Cassia, Turmeric, Fennel Seed, Allspice, Cardamom Green, Dill Seed, Galangal, Nutmeg, Orris root, Bay Leaves, Caraway Seed, Cayenne, Cloves, Mace, Black Pepper, Brown Cardamom, Whole Kashmiri Saffron Stigma.