Organic Regular Tampons 16pk by ORGANYC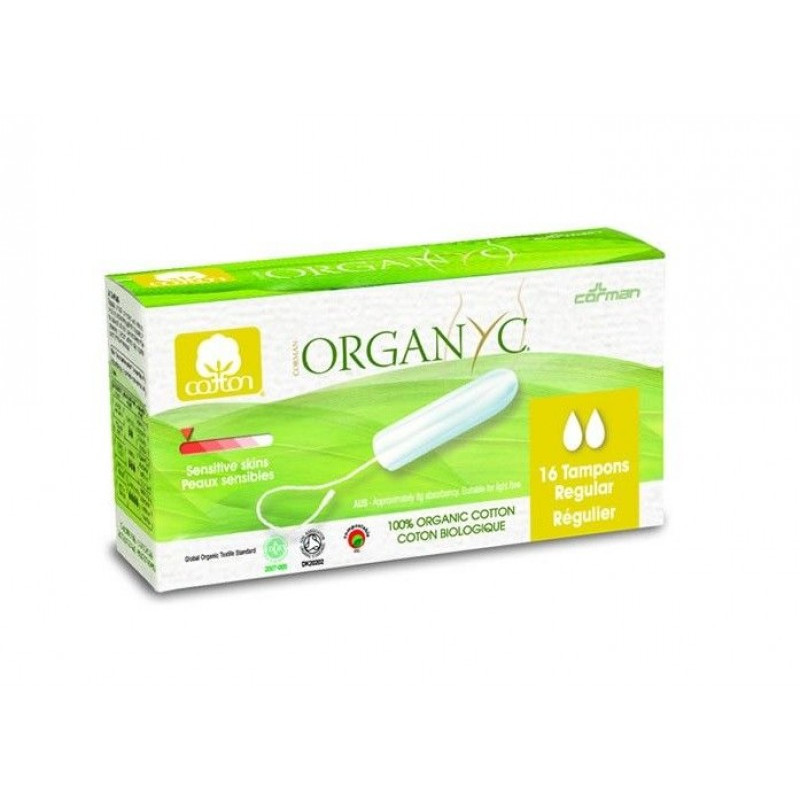 Organyc Cotton Tampons offer natural and safe protection every month for your most intimate needs. The pure organic cotton product is free from synthetic bleaching and chlorine products and is very suitable for sensitive skin. This medium absorbency organic cotton tampon is easy to insert and has a sewn extractor chord for maximum security. The use of 100% organic cotton has been thought to help solve inflammation problems as well as irritation.
Cotton is Nature's Most Absorbent. protects against leaks, holds more than twenty times its weight in liquid. pH compatible Cotton is Renewable & Sustainable. Cotton is naturally breathable, keeps you dry and comfortable Comfortable, moves with you, never itchy. A large percentage of women know they have sensitive skin, Organyc is hypoallergenic.
Ingredients: 100% certified organic cotton.