Organic Spelt Flour Wholemeal 1kg by LOTUS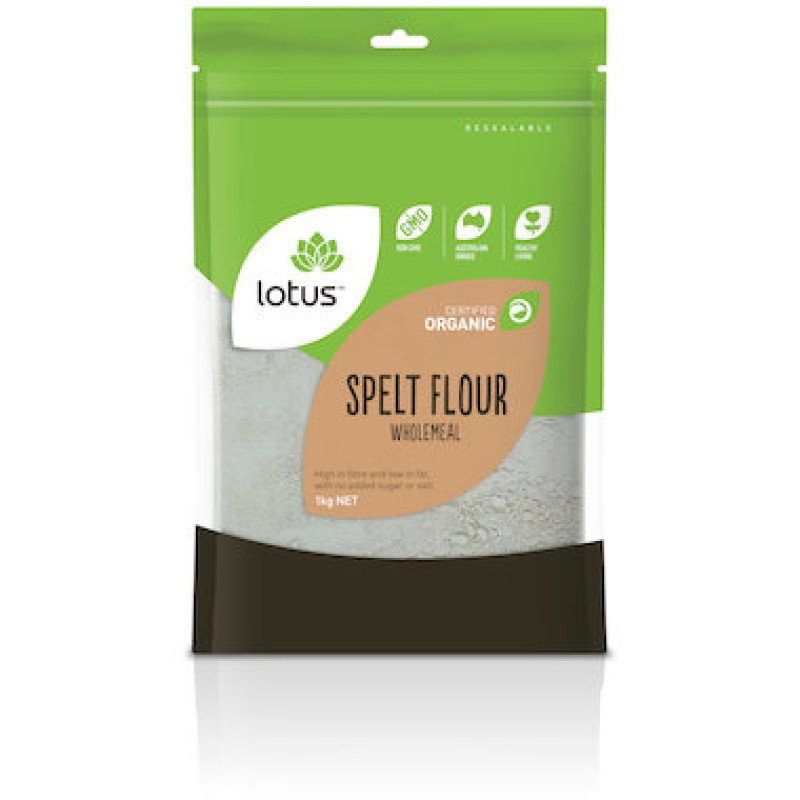 Lotus Organic Wholemeal Spelt Flour is a healthier alternative to white spelt flour. It has a nutty flavour and a lower gluten level than other flours. It is high in fibre and low in fat with no added sugar or salt. Use in pasta, bread and muffins.
Ingredients: Organic milled spelt grain.