Spelt Flour Wraps 220g (5 pieces) by ANCIENT HARVEST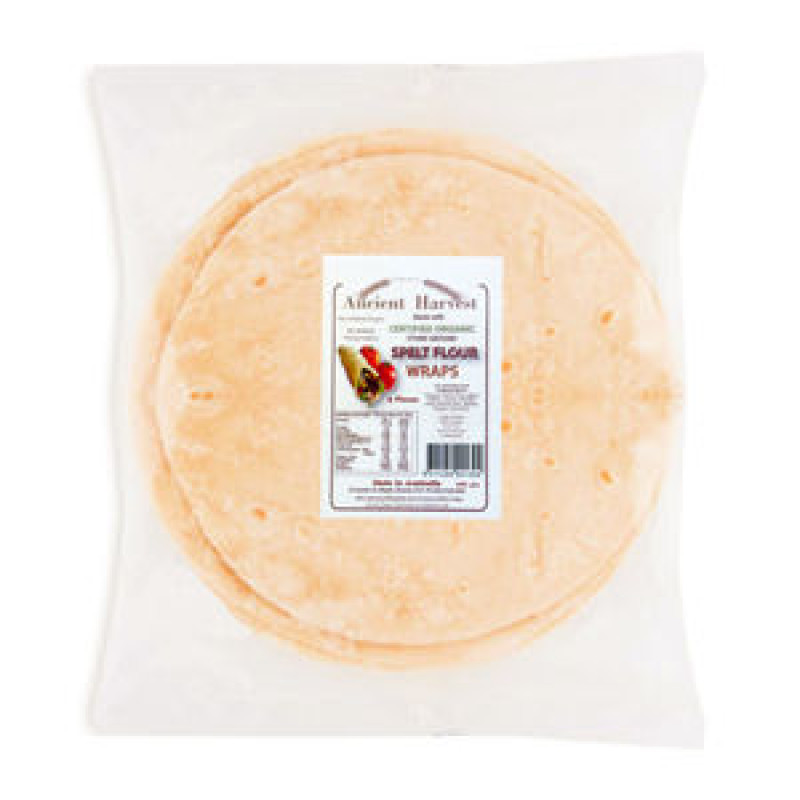 Artisan baked wraps made with stone ground, certified organic spelt flour. Spelt has a slightly nutty flavour and is generally tolerated better by those who are sensitive to wheat.
Organic Flour
No Added Preservatives
No Added Sugar
Ingredients: Organic spelt flour, water added, canola oil (GMO free), soya flour, iodised salt, baking powder (450, 500).