Organic Thin Heavy Flow Pads Wings 10pk by ORGANYC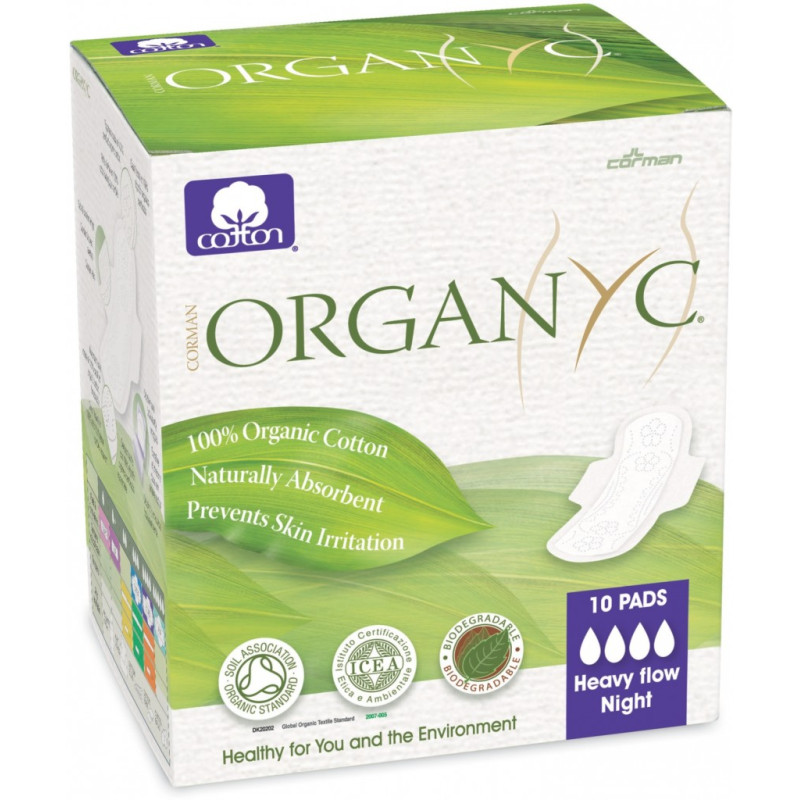 Organyc pure 100 % organic cotton are truly pure and tender to your care.
Cotton is Nature's Most Absorbent. protects against leaks, holds more than twenty times its weight in liquid. pH compatible Cotton is Renewable & Sustainable. Cotton is naturally breathable, keeps you dry and comfortable Comfortable, moves with you, never itchy. A large percentage of women know they have sensitive skin, Organyc is hypoallergenic.
Ingredients: Pads are made of 100% cotton.