Tongue Cleaner by DR TUNG'S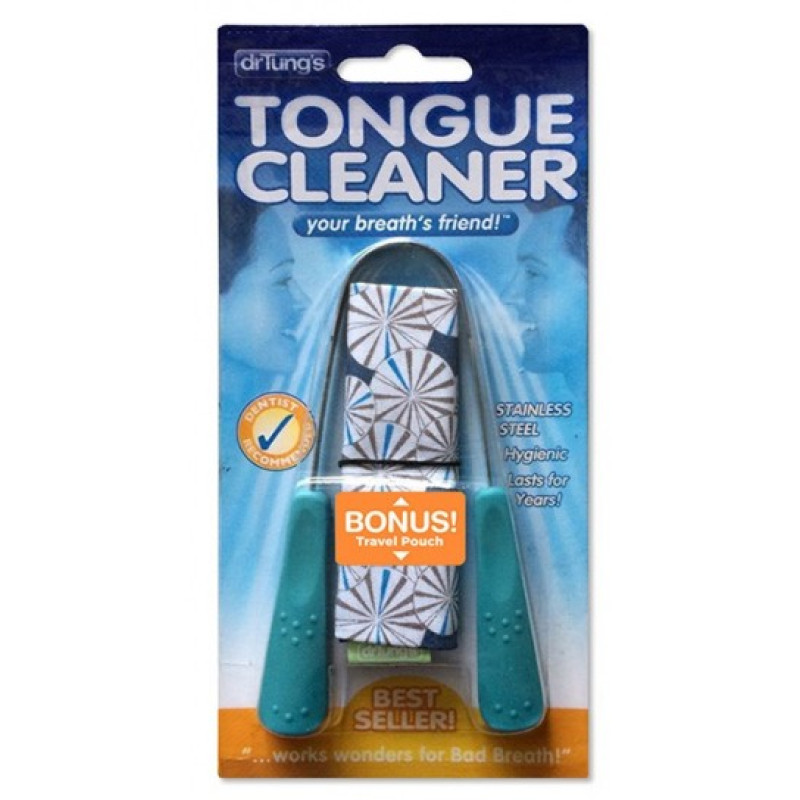 Tongue Cleaning is the BEST remedy for bad breath, and Dr. Tung's is the #1 selling tongue cleaner! Why? Because like good silverware it is made of high quality austenitic stainless steel and our curved cleaning edge removes bacteria and soft plaque in seconds! Cleaning your tongue is comfortable, quick and effective with Dr. Tung's.
Modern research confirms that tongue cleaning is the best way to remove bacteria that cause bad breath. Tongue cleansing also helps improve taste, remove the coating on the tongue and slow the growth of plaque.
We use high-grade stainless steel because it is impervious to bacteria, is more comfortable and gentle on the tongue than plastic. This is why people prefer eating with silverware than with plasticware.
- Precurved shape gives precise control
- Great oral benefits for a small price
- Soft, comfort-grip handles