Turmeric & Raw Honey Chai Blend 100g by THE CHAI ROOM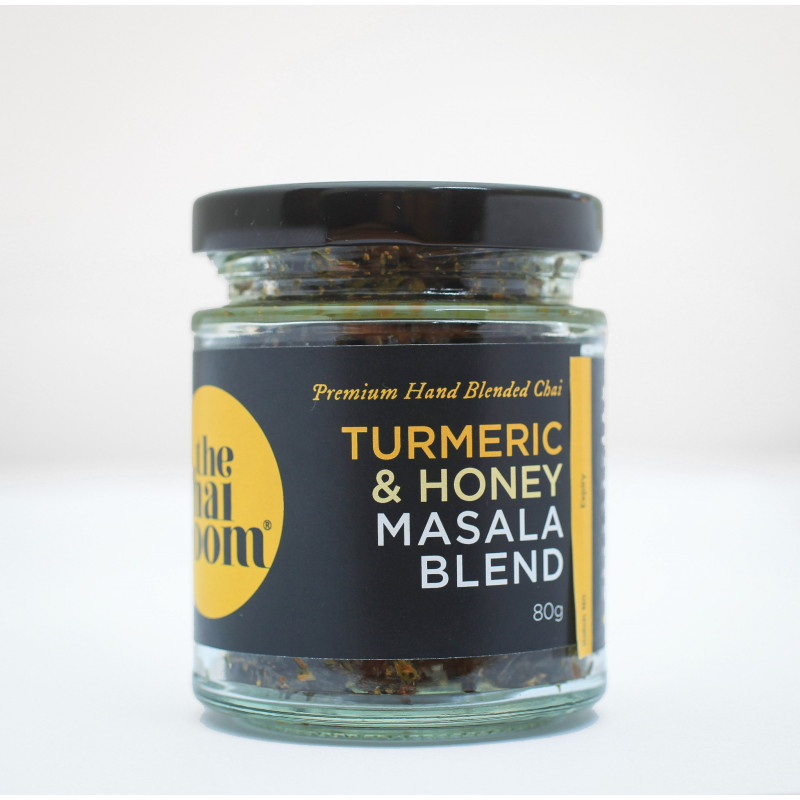 Our Turmeric and honey chai is a powerful mix of fresh hand dried organic turmeric, organic spices, which are all gently blended in a slow process, preserving all the integrity of our ingredients. Our very bee friendly honey is from our local farm in Murrumburrah. This chai is warming and invigorating at the same time.
The benefits of turmeric are enormous! As well as being an anti-inflamatory, great immune booster, it is wonderful for fresh looking skin.
Ingredients: Premium black tea, organic spices, organic hand dried turmeric, organic honey.