Tissues 3-ply 65 by WHO GIVES A CRAP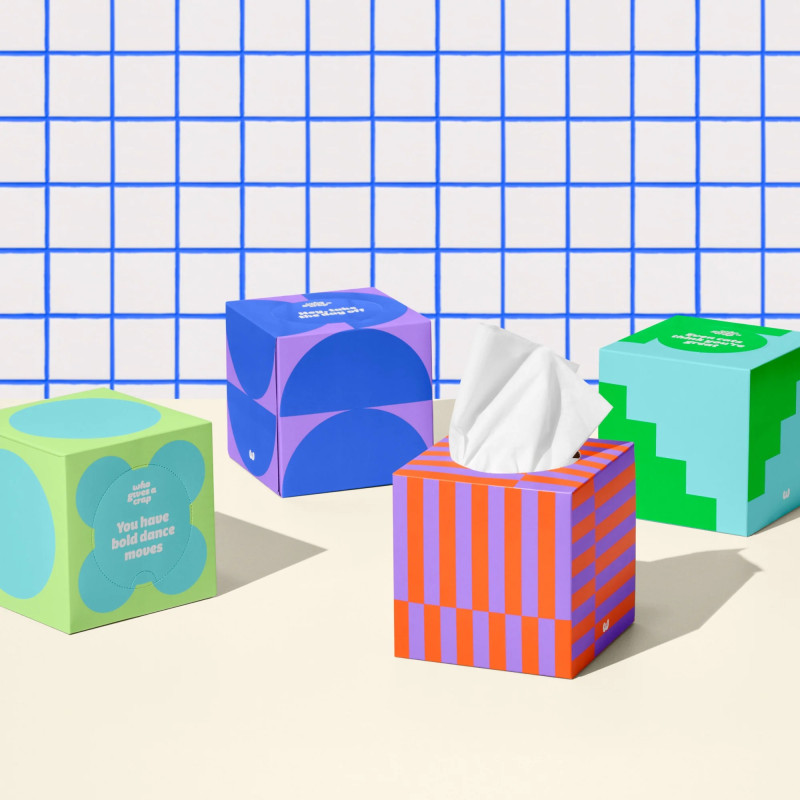 Soft, strong and tree-free, our Who Gives A Crap tissues are made from a mix of bamboo and sugarcane, both of which are sustainably grown. The tissues are 3-ply to ensure even the strongest of sneezes doesn't break through.
If these were not enough reason for you to make the switch, 50% of the profits made by Who Gives a Crap go to Water Aid to build toilets and improve sanitation in the developing world. Who Gives a Crap is also made without any chlorine, inks, dyes or perfumes.
Manufactured in Australia