Wool Wash Eucalyptus 1L by ECOLOGIC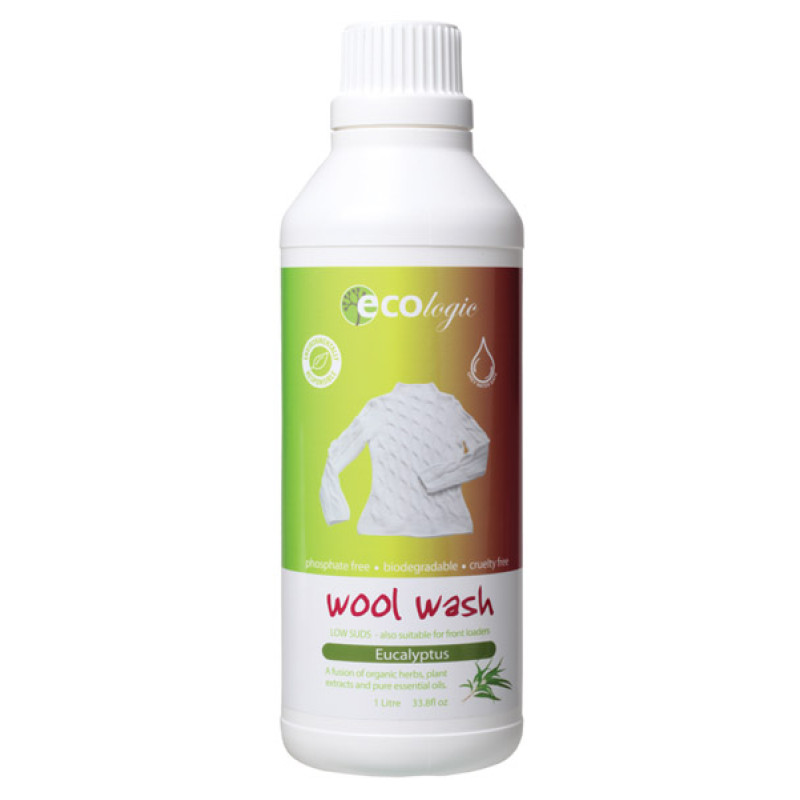 Ideal for washing all your woollens and delicates, including blankets and even wool pillows. With the natural disinfectant properties of eucalyptus and the natural softening properties of aloe vera, ECOlogic Wool Wash will leave your woollies smelling fresh and clean.
Ingredients:
Purified Water, Organic Saponified Coconut Oil, Organic Saponified Olive Oil, Organic Soapwort Herb extract, Organic Aloe Vera Leaf Extract, Coco Glucoside, Seaweed Extract, Sodium Chloride (sea salt), Organic Extracts of Lavender Flowers, Horsetail Herb & Witch Hazel Bark, Guar Gum, Citrus Seed Extract, Eucalyptus Essential Oil.
Phosphate Free.