100% Dark Supreme Chocolate 85g by LITTLE ZEBRA CHOCOLATES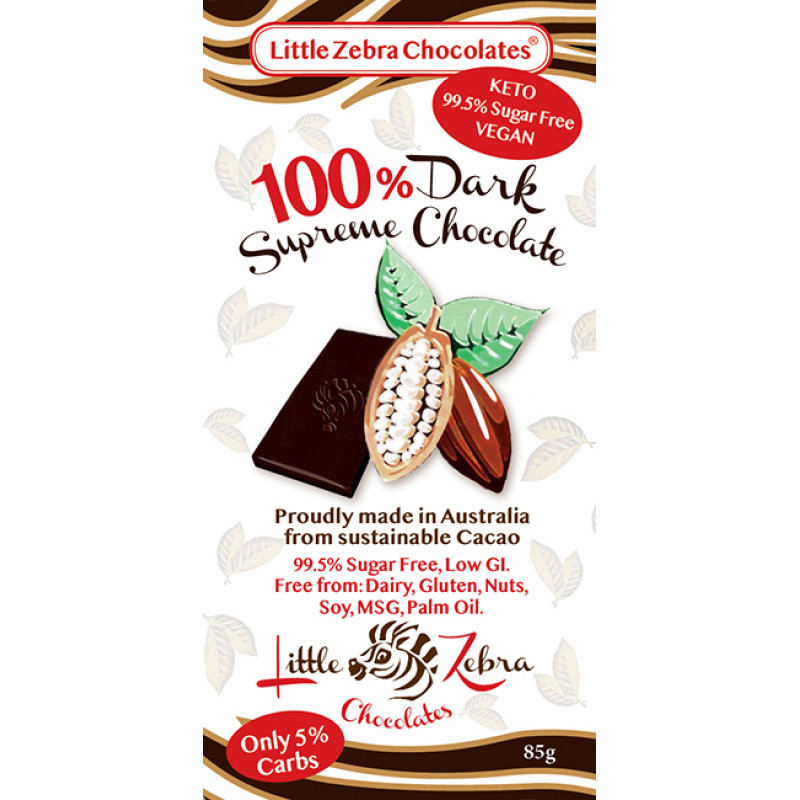 Delightfully Flavourful, Smooth and Sugar Free.
Australian made from the finest sustainable Cocoa.
Dark chocolate contains minimum 100% cocoa solids.
Sugar Free - Nut Free - Dairy Free
Soy & Gluten Free - Vegan / Vegetarian
No artificial colours or flavours. Non GMO. No preservatives.
Ingredients: Cocoa Mass, Cocoa Butter