Alpha Plus Laundry Powder 1kg by TRI NATURE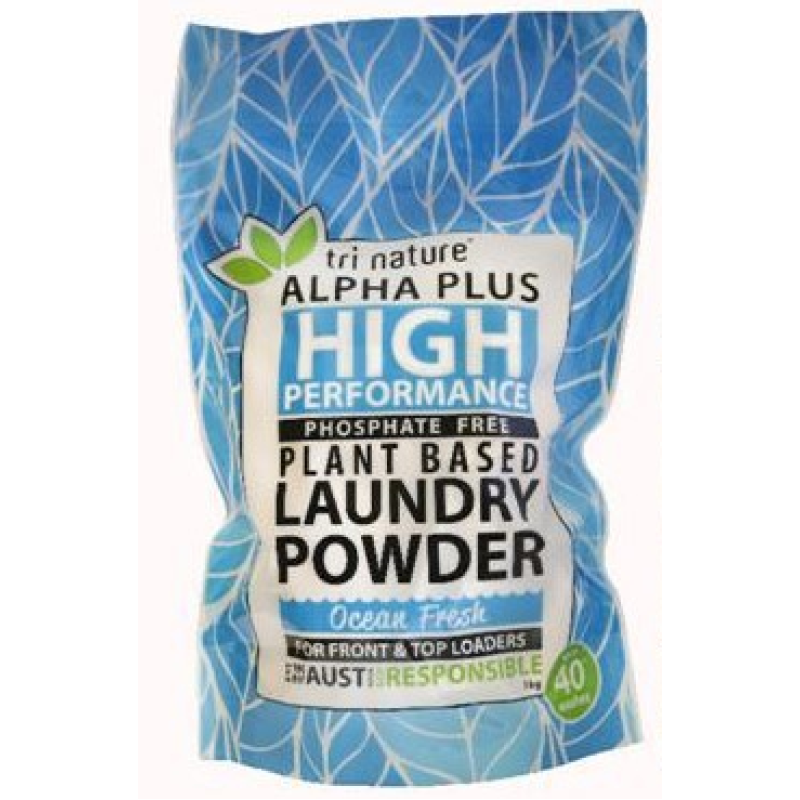 A herbal laundry powder concentrate that delivers exceptional economy and performance. Our unique phosphate replacement technology has created new dimensions in quality and effectiveness.
Ocean Fresh has an exciting aroma that will fill your laundry and leave a residual freshness in your clothes.
Contains natural herbal extracts of Soapwort and Mint Balm that actively assist in stain removal, soil suspensions and thorough rinsing. This gentle technology assists in maintaining the condition of your garment without stripping or drying the fabrics.
Can be used in top or front loading machines. Ideal for hot or cold washing in hard or soft water. Concentrated formula delivers exceptional economy and reduces landfill potential.
Ingredients: Sodium Carbonate, Sodium Disilicate, Sodium Citrate, Capryl Glucoside, Coco Glucoside, Sodium Gluconate, Coco/Olive Soap, GLDA, Optical Brightener, Sodium Polyacrylate, Carboxymethyl Cellulose, Essential Oil based fragrance