Banana Bread Mix 400g by THE GLUTEN FREE FOOD CO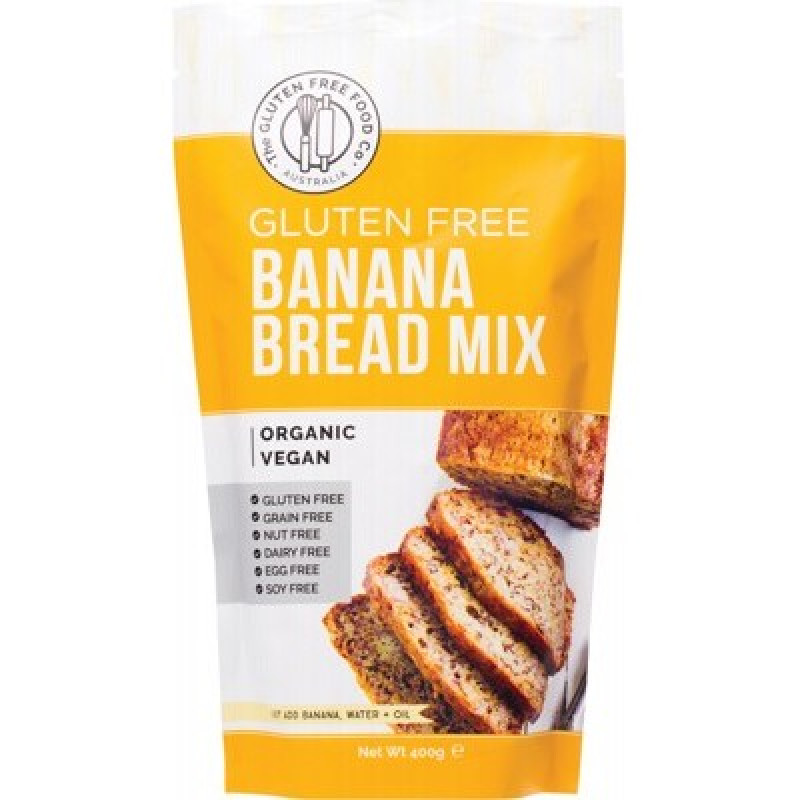 The Gluten Free Organic Banana Bread Mix from Monica's Mixes contains 12 servings of this delicious, moist banana bread. Easy to create and adjust to your individual taste, this recipe can be simply made by adding banana, non-dairy milk and oil, or you can also add dates, walnuts or orange zest for a customised treat.
Gluten-free ingredients include Buckwheat Flour and Green Banana Flour, as well as a blend of other wheat-free flours, Coconut Sugar and mixed spices that make for an irresistible Banana Bread.
Made in Australia. Organic ingredients, gluten-free, vegan (recipe does not require egg).
Ingredients: Gluten Free Wholemeal Cake Flour (Organic Coconut Flour, Organic Buckwheat Flour, Australian Green Banana Flour, Organic Golden Flaxseed Flour, Organic Psyllium), Organic Raw Sugar, Organic Tapioca Flour, Organic Golden Flax Meal, Australian Cane Fibre, Organic Psyllium, Baking Powder, Kfibre T, Mixed Spices.