Kidz Minerals Be Calm Tissue Salts (100) by MARTIN & PLEASANCE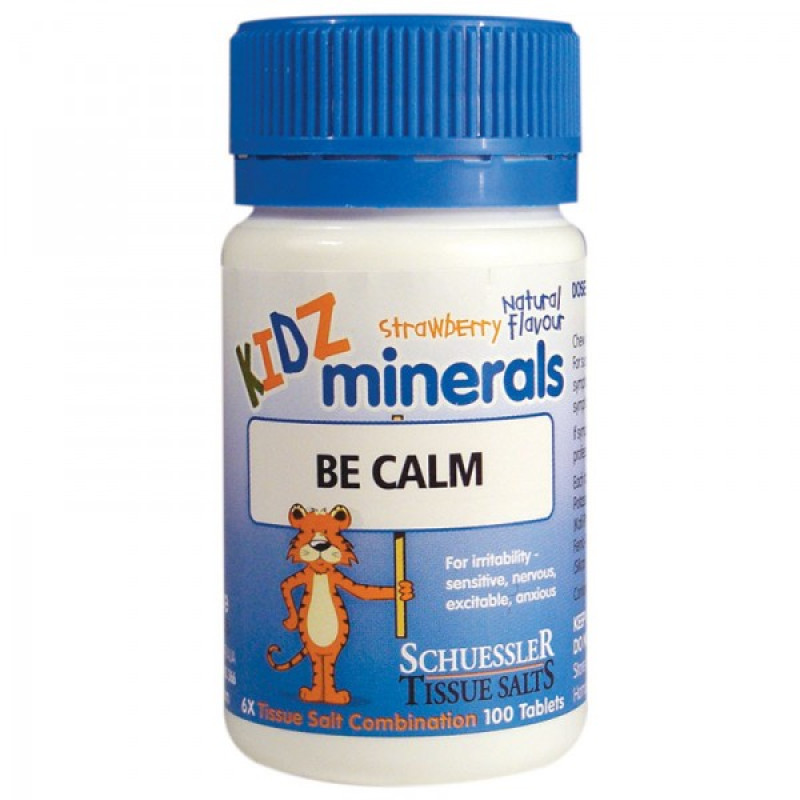 Be Calm is a formula that especially targets children who exert high levels of energy which can lead to potential dietary deficits. This is a carefully selected range of mineral for the over active child that is unable to concentrate properly during the day. Safe for use on children under 2 years old. Always read the label and use only as directed. If symptoms persist consult your healthcare practitioner.
Ingredients: each tablet contains 250ng of: potassium phosphate - dibasic trihydrate (kali phos), magnesium phosphate (mag phos), ferric-pyrophosphate (ferr phos) and silicon dioxide (silicia).