Black Rice Crackers With Riceberry 115g by CERES ORGANICS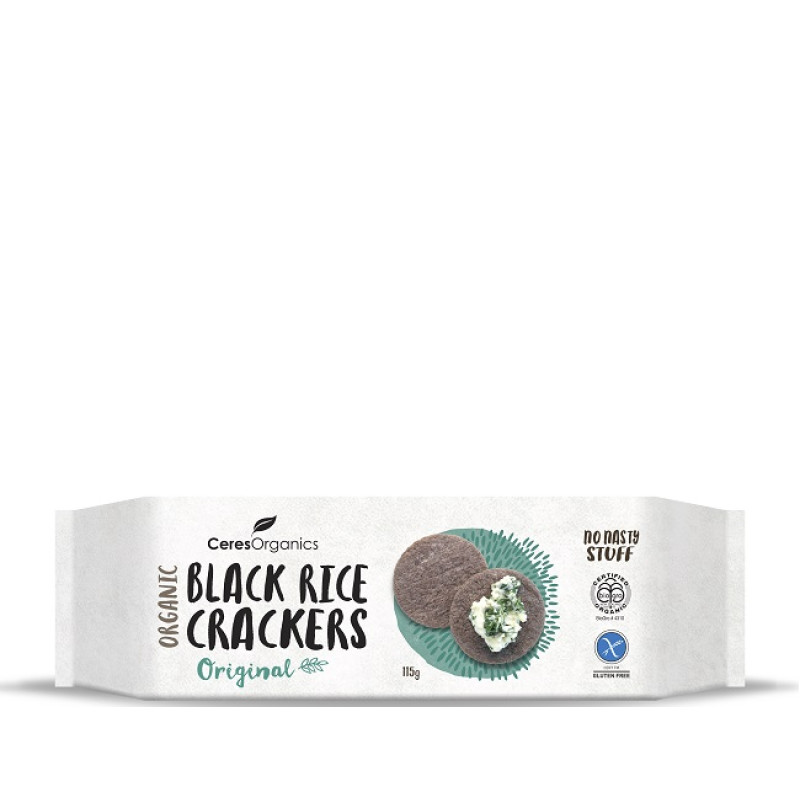 Rice crackers made from only the finest wholesome ingredients! Organically grown wholegrain Jasmine black rice with just a touch of sea salt. No 'nasty' stuff like MSG, artificial flavours, synthetic preservatives or refined sugars. They're light, crispy, and full of natural deliciousness.
Enjoy with your favourite toppings, or munch straight from the pack!