Crunchy Mint Dark Chocolate 80g by LOVING EARTH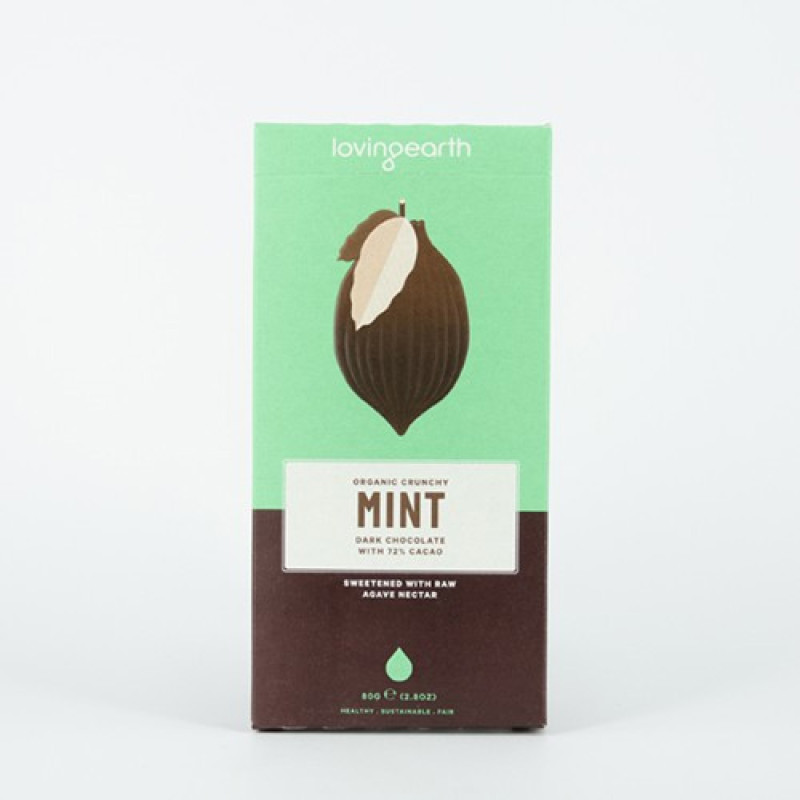 Three forms of raw cacao – butter, powder and nibs – combine to give Loving Earth's Crunchy Mint Dark Chocolate bars a total cacao content of over 70% for a potent dose of flavonol antioxidants and magnesium.
Sweetened with low-GI agave syrup, the bars have an intense dark chocolate flavour overlain by the piercingly minty note of organic peppermint essential oil. The crunchiness of the cacao nibs is best enjoyed when the bars are refrigerated for extra crispness.
Ingredients: virgin cacao butter, cacao powder, raw agave nectar, raw cacao nibs, peppermint essential oil.