Dark Chocolate 72% 80g by LOVING EARTH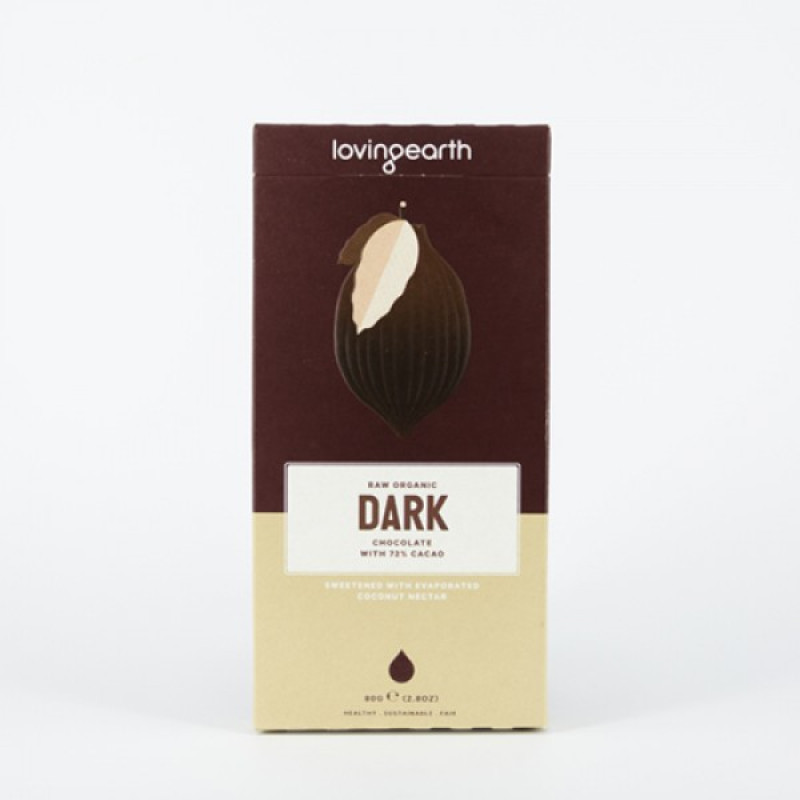 Loving Earth's Dark Chocolate is an exceptionally pure and delicious chocolate bar. Heirloom criollo amazonico cacao from the Peruvian Amazon (72%) and organic evaporated coconut nectar from the Indonesian island of Java (28%) are the only ingredients – there's no cane sugar, no dairy, and nothing to get in the way of enjoying their surprisingly complex flavour and crisp crunch straight from the refrigerator. Aside from providing low-GI sweetness, the coconut nectar adds a hint of citrus and toffee to the dark and earthy chocolate taste.
Ingredients: raw cacao beans, evaporated coconut nectar.