Dark Chocolate Coffee Beans 150g by ORGANIC TIMES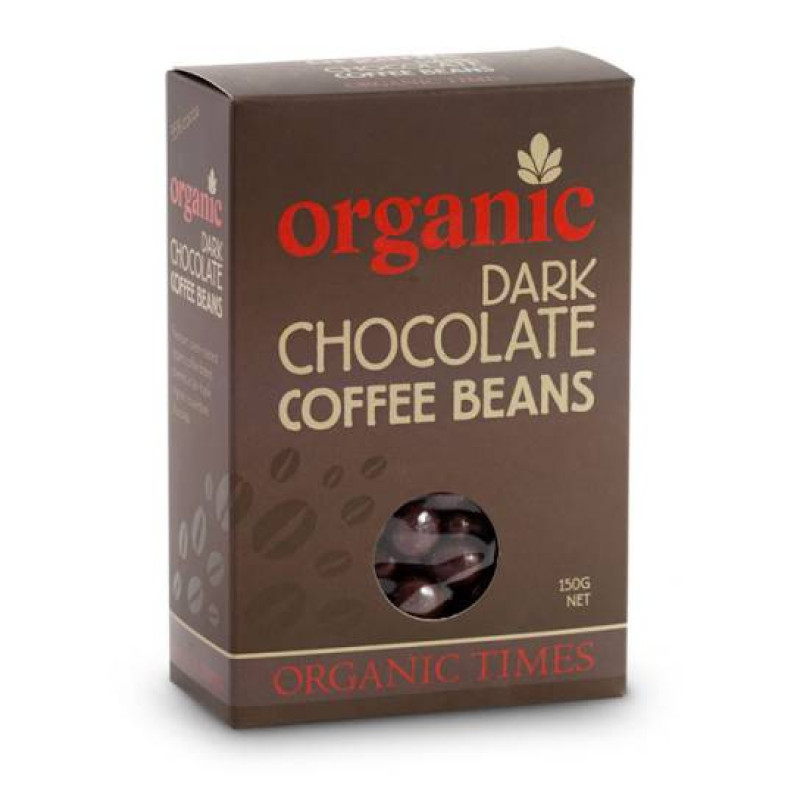 Oven-roasted, fair-trade organic coffee beans coated in fair-trade, organic dark couverture chocolate. These crisp fair-trade coffee beans offer characteristics of fruit and floral notes with hints of chocolate and spices. True lovers of coffee and chocolate need look no further! (8 chocolate coffee beans is equivalent to a cup of coffee).
* certified organic

* fair-trade
* free from GMO's
* palm-oil free
* no-dairy
* vegetarian
Ingredients: *Dark Chocolate (85%) (*Cocoa Mass, *Rapadura Whole Cane Sugar, *Cristallino Cane Sugar, *Cocoa Butter, *Soya Lecithin), *Coffee Beans (15%), *glazing agent.
*Ingredients certified organic. No use of GMOs.