Egyptian Licorice Tea Bags (16) by YOGI TEA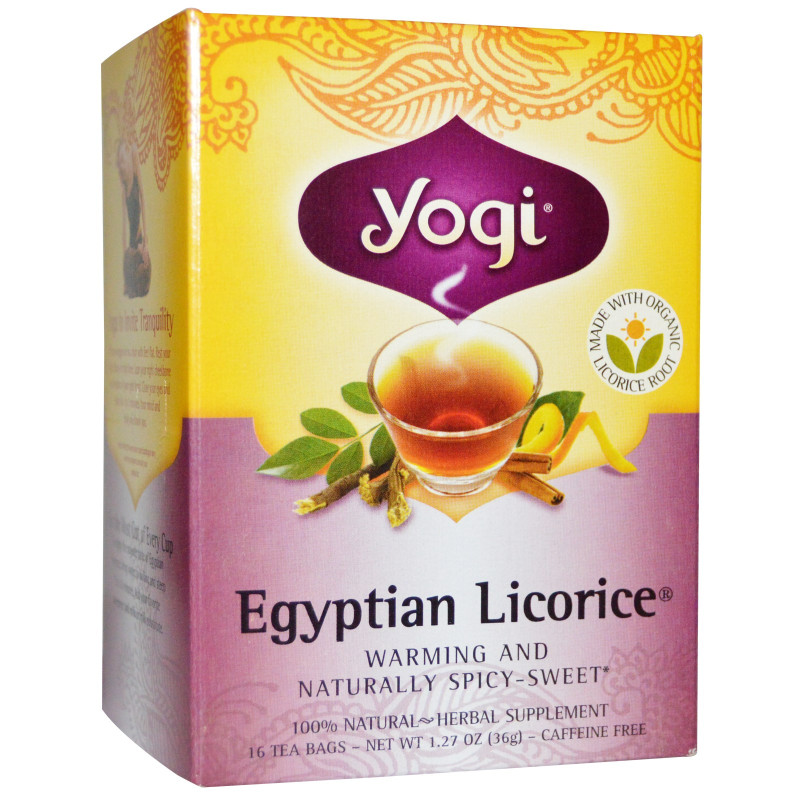 Breathe in the luscious aroma of organic licorice and refreshing peppermint in our Egyptian Licorice Mint. Treasured for its natural sweetness and restorative properties, licorice has been used in many herbal traditions to soothe the stomach. To this richly flavored herb we add organic peppermint, traditionally used to support healthy digestion, to create an intriguing blend that delights your palate. Finally, we add a spice blend of cardamom, cinnamon, ginger and clove, ayurvedic herbs traditionally used to gently warm and detoxify. This unique and delicious caffeine-free blend is perfect for enjoyment any time of day.
Ingredients: Organic Licorice Root, Organic Cinnamon Bark, Organic Orange Peel, Organic Ginger Root, Cardamom Seed, Organic Black Pepper, Organic Clove Bud, Natural Tangerine Flavour, Natural Cinnamon Oil.