Extra Virgin Olive Oil 500ml by MOUNT ZERO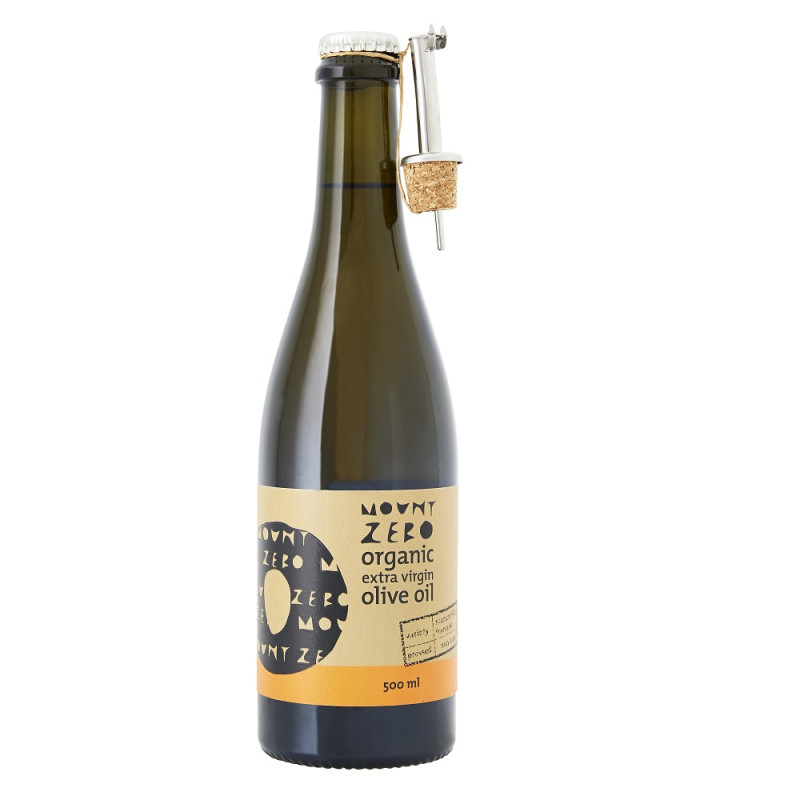 2016 Harvest is here! Olive oil tastes best when it's fresh so get in quick! Our Australian Organic Olive Oil is blended with Frantoio and Manzanilla olives (pressed May 2016) to produce a balanced, delicate oil with a herbaceous aroma, light fruit flavours (melon and banana) and a nutty finish. A great all-rounder for liberal lashings on salads, meats and vegetables.
All Mount Zero Olive Oil is cold pressed (room temperature) just hours after harvest to maintain premium quality. Similarly, our 100% Australian olive oils come from the first pressing of the olives which is a what the term 'extra virgin' refers to.
Ingredients: 100% Australian extra virgin olive oil.