Garlic Powder 103g by SIMPLY ORGANIC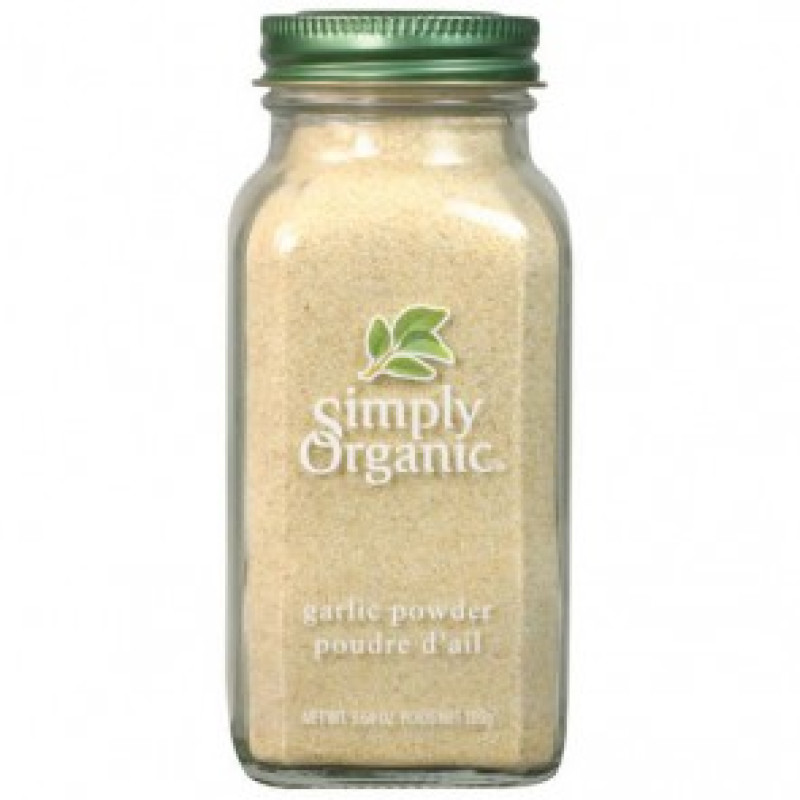 Garlic powder, which blends more easily into liquids, is a good choice for sauces and other recipes where flavour, but not texture or bulk, is desired. Use it in tomato-based dishes, dressings, sausage, and spice blends.
Certified Organic. GMO Free. Gluten Free.
Suitable for Vegetarians & Vegan. Kosher.
Ingredients: Garlic Powder.