Gin Gins Original Chewy Candy Travel Pack 42g by THE GINGER PEOPLE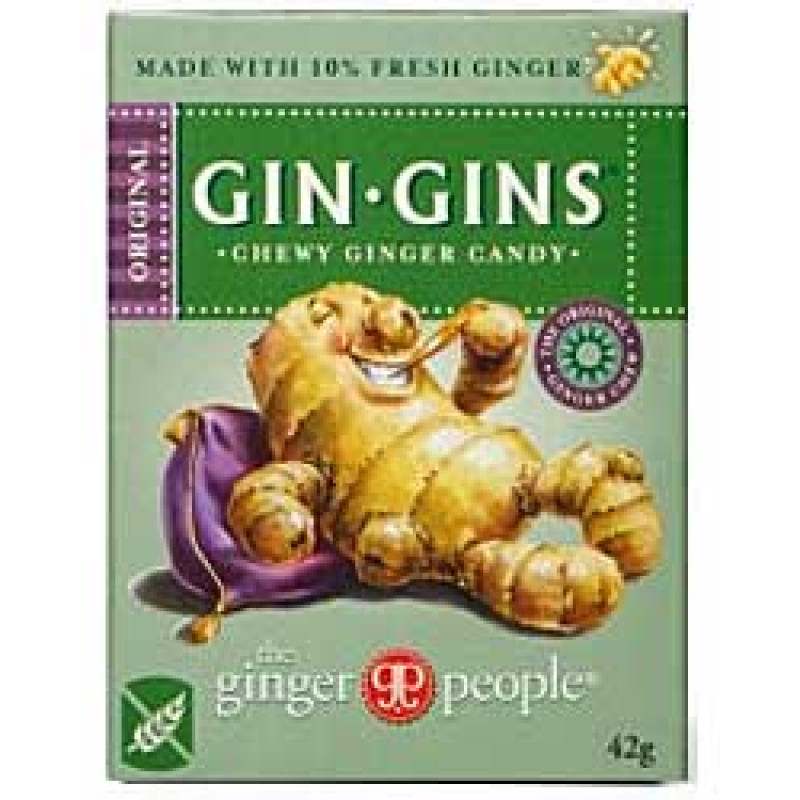 Deliciously spicy-sweet chewy candies made with 10% fresh ginger.
The number 1 best-selling ginger candy. Made with fresh ginger (10%), our Original Chewy Ginger Candies are natural, stimulating and delicious. Great as a healthier snack option. Meet the growing demand for better-for-you treats.
A soothing travel treat. Good for all modes of travel and activity. Great to fight off nausea and stomach sickness thanks to ginger's queasy-quelling properties. A quick energy boost!
Ingredients: Cane sugar, ginger (10%), tapioca starch.