Glass Cleaner 500ml by TRI NATURE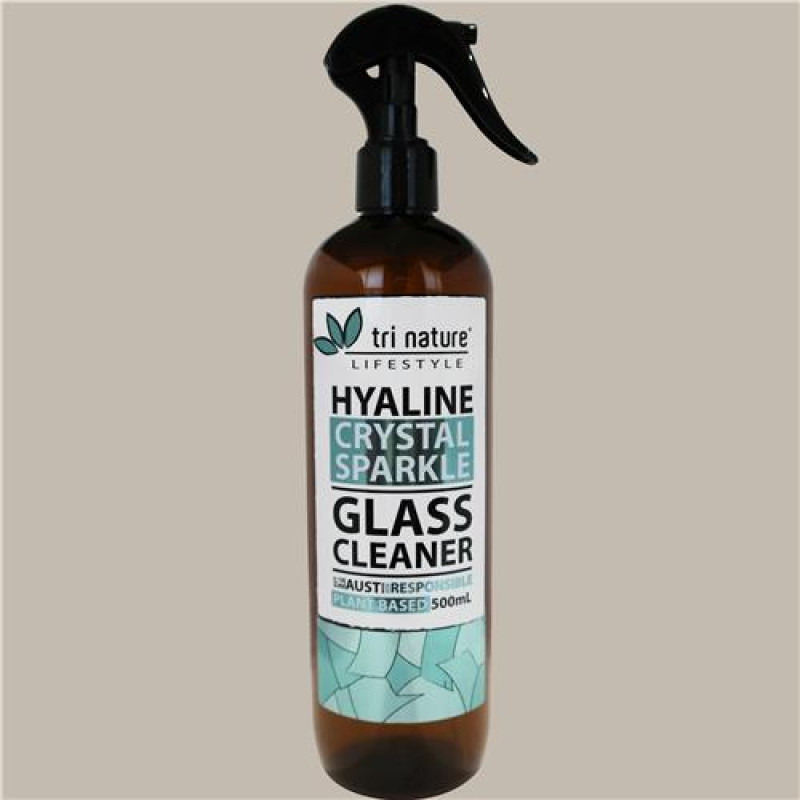 A spray cleaner for glass and mirrors. Creates a crystal clear sparkle that inhibits misting and fogging.
Reduces finger marking and re-soiling.
Removes residues, gums, dust and road grime with ease.
Leaves treated surfaces with a unique polished effect.
Suitable for use in grey water and septic systems.
Made from plant based materials.
Packaged in recyclable plastic.
Contains NO: harsh chemical ingredients, caustic alkalis, petroleum hydrocarbons, SLS, toxic colours or fragrances, parabens, or formaldehyde
Ingredients: Water (Aqua), Ethyl Alcohol, 1-Methoxypropanol, PEG-12 Dimethicone, Silicone Glycol Copolymer, Acrylic Copolymer, C.I. 42090.