Hazelnut Mylk Chocolate 80g by LOVING EARTH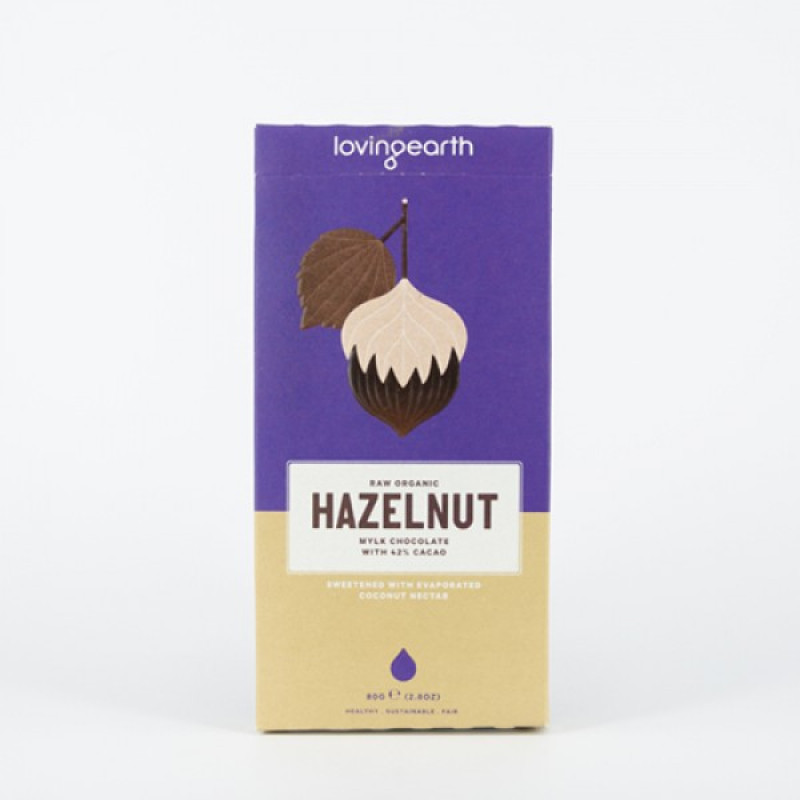 Loving Earth's Hazelnut Mylk Chocolate bars are made from 100% organic hazelnuts and are almost half raw cacao for a potent dose of flavonol antioxidants and magnesium. Because they're sweetened with low-GI evaporated coconut nectar they have no refined sugar or dairy content.
Ingredients: raw creamed hazelnuts, evaporated coconut nectar, virgin cacao butter, raw cacao beans, pink lake salt.