Vanilla Nut Herbal Coffee Tea Bags (10) by TEECCINO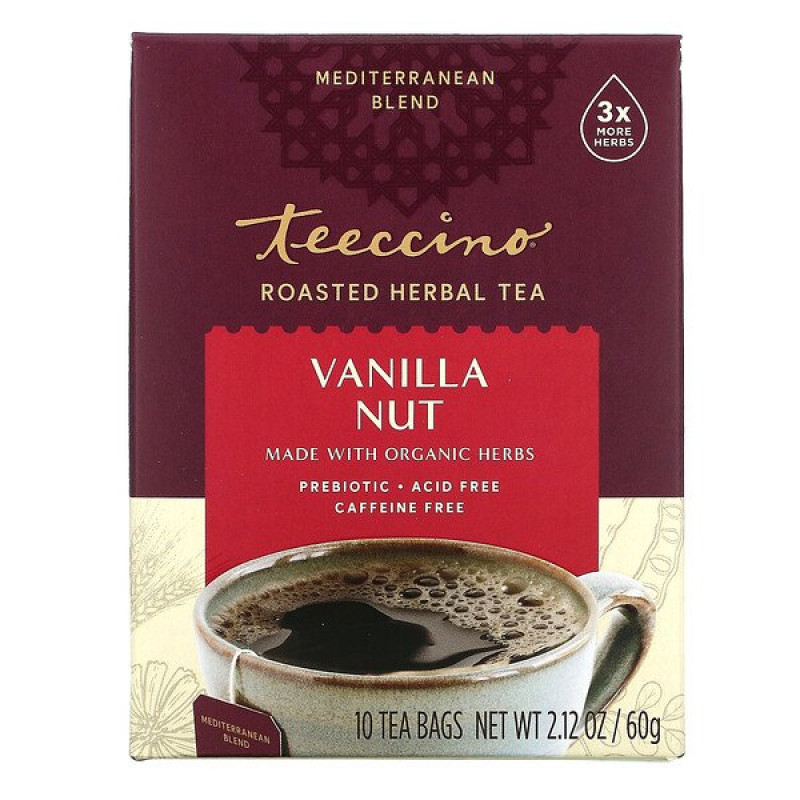 Whether you're a tea or coffee drinker, you'll love Teeccino's satisfying, robust flavor that fans describe as smoother, richer, and creamier than coffee. The secret? French chicory, the roasted root often added to coffee, blended with barley, Italy's favorite caffeine-free roasted brew, and Spanish carob, famed for its chocolaty flavor. Enriched with California's almonds, dates, and figs, Teeccino makes a delicious cup of tea... or is it coffee? We'll let you decide!
Creamy vanilla accented by golden roasted almonds; slightly sweet from dates & figs.
Ingredients:
Organic carob, organic barley, organic chicory, dates, almonds, organic figs, natural flavors, natural vanilla extract.
Contains: Almonds, gluten.