French Roast Herbal Coffee Tea Bags (10) by TEECCINO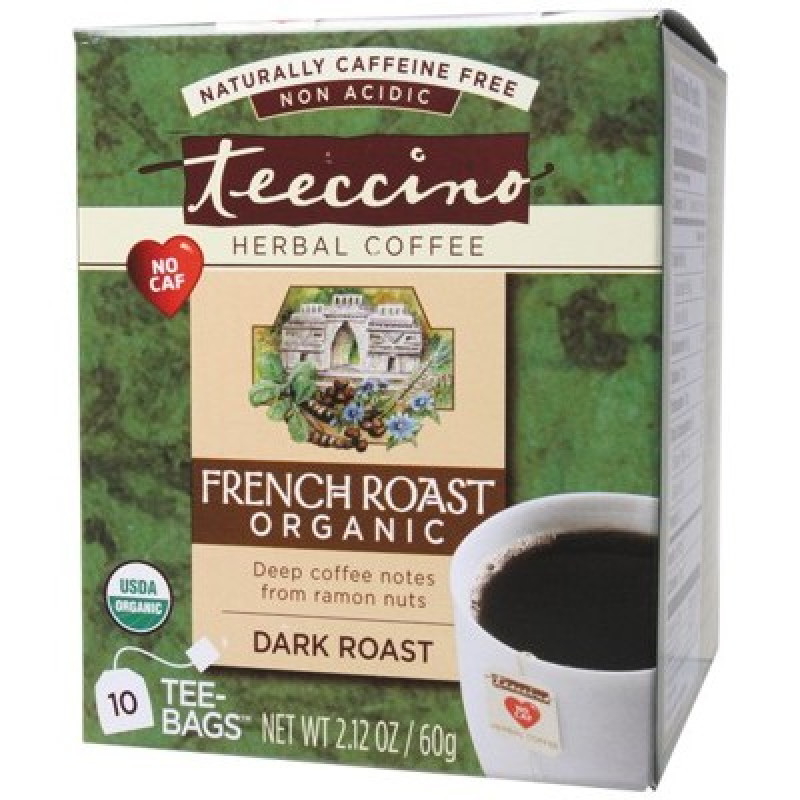 If you like your coffee dark roasted without any competing flavor notes or sweetness, French Roast was created for you. In a taste test of Teeccino's regular flavors, Orange, Java, and French Roast, those coffee drinkers who like pure coffee flavor preferred dark roasted French Roast. Those who like their coffee sweeter with a lighter roast chose Orange. Those who want a medium roast with just a bit of sweetness preferred Java.
Now between all three flavors, those who say "give me regular" can find their personal preference and satisfaction!
Oxygen bleached tea bag filter paper.
100% recycled carton: 50% post consumer material.
Ingredients:
Roasted organic carob, organic barley, organic chicory, organic ramon seeds, natural coffee flavor.
May contain trace amounts of almonds.