Dandelion Caramel Nut Herbal Coffee Tea Bags (10) by TEECCINO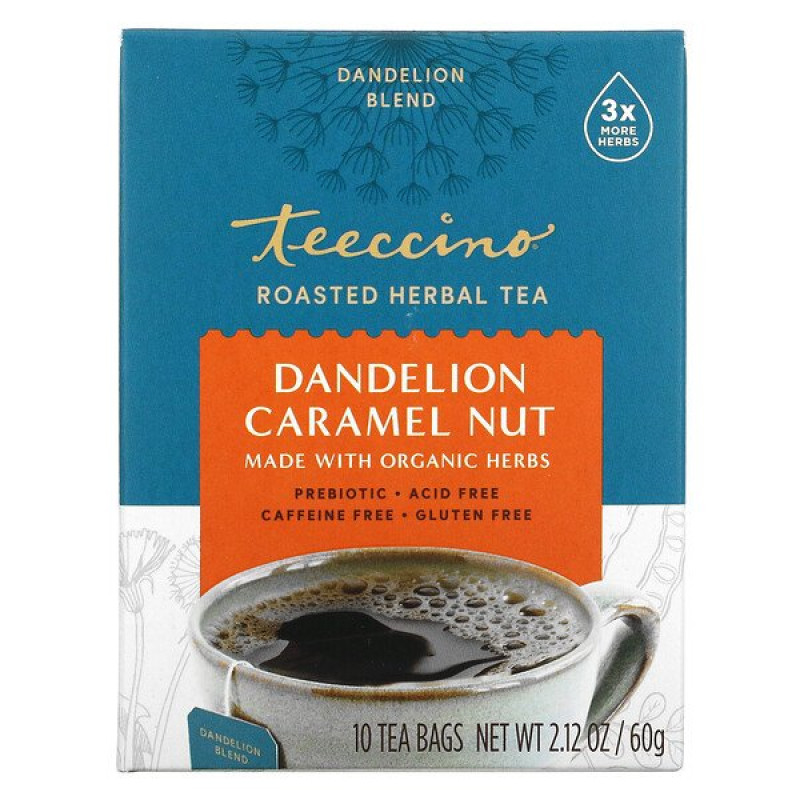 Teeccino Dandelion Caramel Nut tastes just like Teeccino Caramel Nut to satisfy the person who loves a medium roasted sweet twist. It brings the health benefits of roasted dandelion root including its inulin content, antioxidants, and stimulating effects on liver function to your cup. With more dandelion root per serving than any other brand puts in their tea bags, Teeccino Dandelion Caramel Nut produces a cup where the deep, full body of coffee meets the health benefits of nature's healing herbs.
Ingredients: Roasted organic carob, organic chicory, organic dandelion root, dates, almonds, natural caramel nut flavor, organic figs.