Instant Miso Soup 4x20g by NUTRITIONIST CHOICE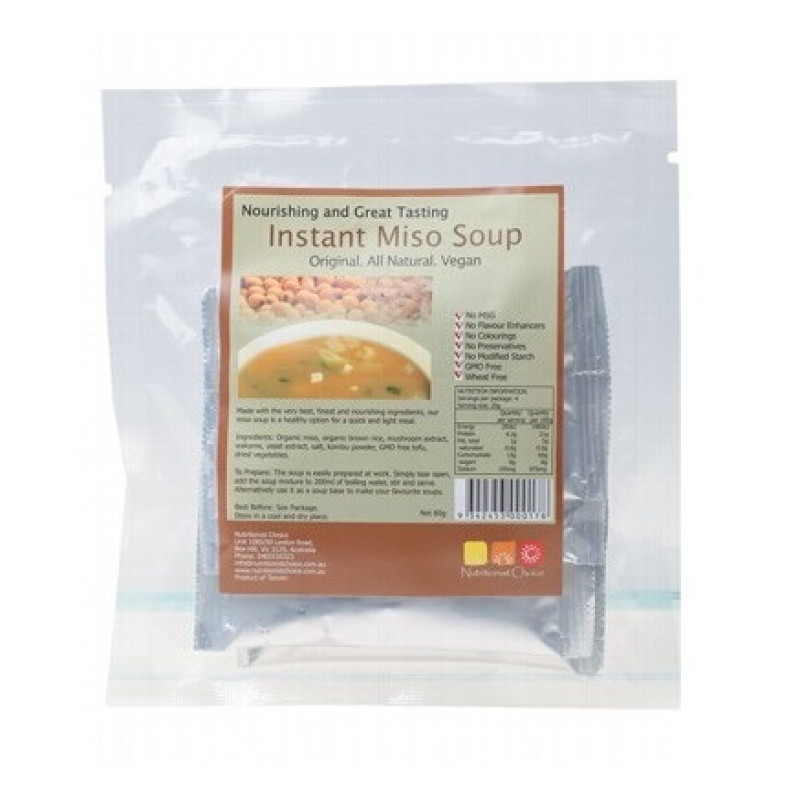 They are quality, all natural and healthy vegan products which are easily prepared at work or school. We try to keep the products as original as it is and do not add anything unnecessary. Made with the very best, finest and nourishing ingredients, our instant soups contain no GMO ingredients, no wheat, no egg, no dairy, no food additives and no preservatives. Plus, they are great tasting too.
Ingredients: 100% organic brown rice Miso soup base: miso, vegetable powder (seaweed, carrot, corn, cabbage, mushroom), salt. Vegetable sachet: wakame, cabbage, carrot, tofu.