Korean Red Pepper Flakes 40g by HERBIE'S SPICES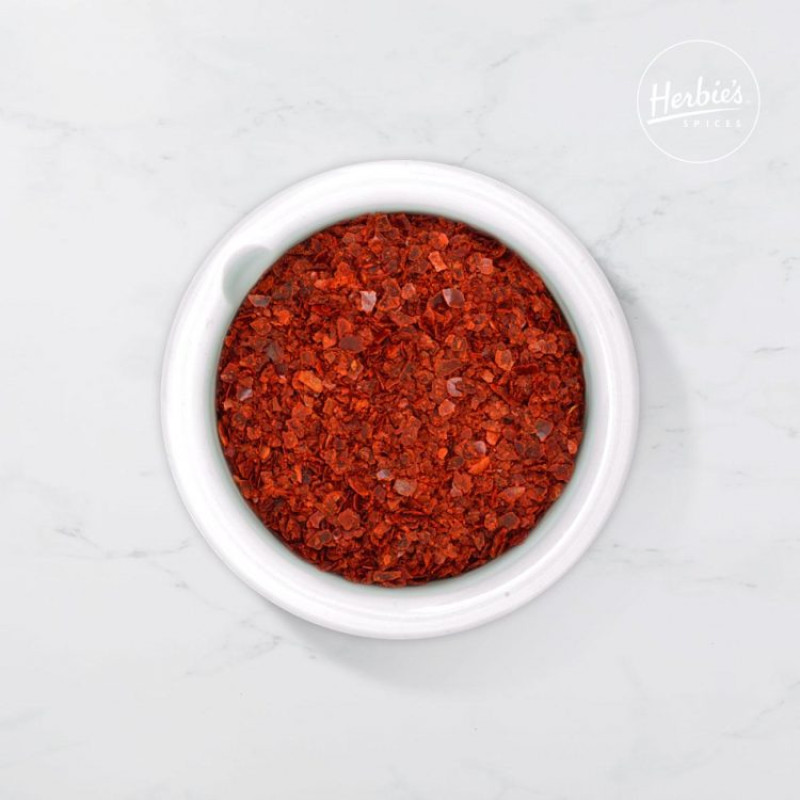 Fruity, capsicum-like mild red chilli (pepper) flakes used in Korean Cuisine.
Other Common Names:
Korean Chilli Flakes, Gochugaru, Gocharu, Kimchi Chilli. (Capsicum annuum)
Description & Use:
The warm fruity flavour and mild chilli heat of these red pepper flakes makes this unique spice a versatile addition to most savoury dishes. Sprinkle on pizzas and pasta, add to scrambled eggs and omelettes and even sprinkle over salads. May be used as a substitute for Alleppo pepper in recipes. Traditionally used for making kimchi. Each 40g pack contains approximately 4.5 Tablespoons (20mL).
Produce of Korea packed in Australia.