Liquid Stevia Extract 100ml by STEVITA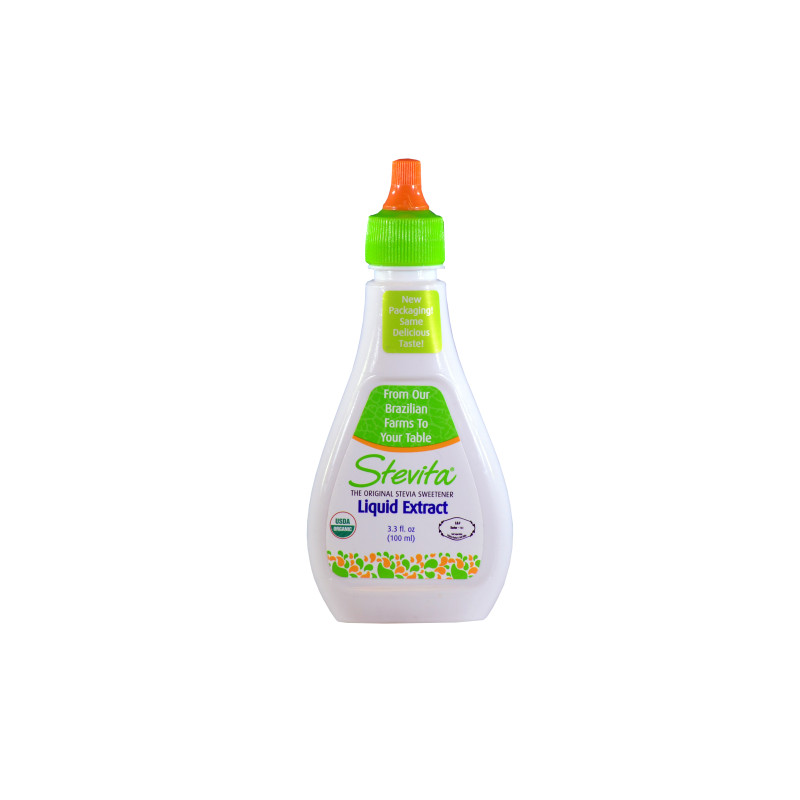 Stevita Stevia Liquid Extract is made freshly pressed from the leaves of the stevia plant - not reconstituted. This natural formula is a product of Brazil. One serving delivers 15 mg of Stevia rebaudiana (stevia) leaves.
Product of Brazil.
NON GMO.
NO GLUTEN.
NO ALLERGENS.
FAIR LABOR.
ECO FRIENDLY.
NO ARTIFICIAL INGREDIENTS.
USDA ORGANIC.
Kosher.
Ingredients: Distilled Water, USDA Organic Stevita Stevia Extract, and Grapefruit Seed Extract (a natural preservative).