Living The Healthy Life Cook Book by JESSICA SEPEL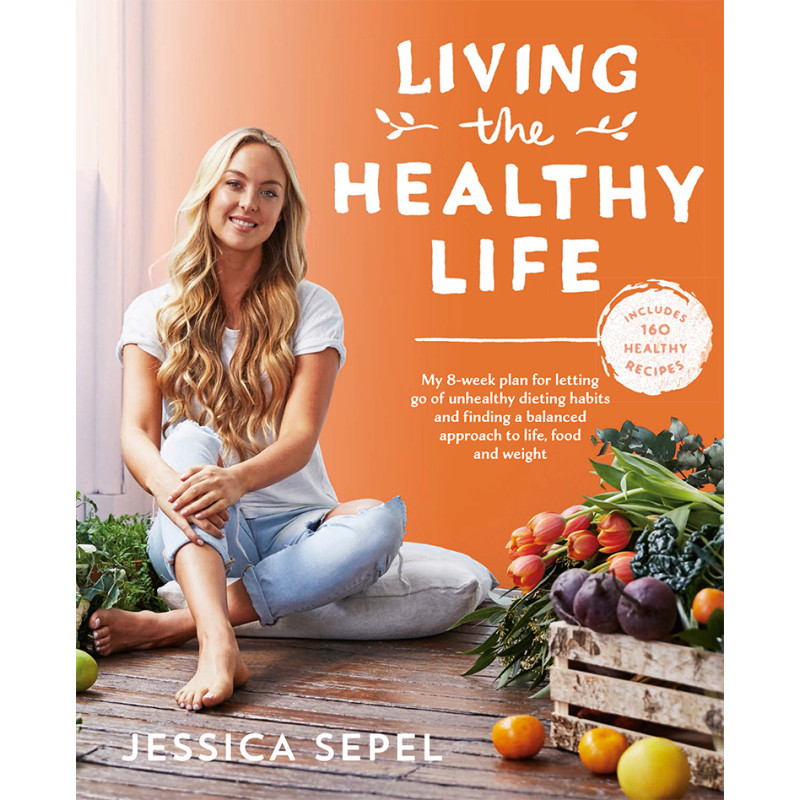 Living the Healthy Life is a practical and holistic 8-week plan to healing your life, body, nutrition and your relationship with food. Expanding on Jessica's philosophy from The Healthy Life, she'll teach you how to quit fad dieting forever, give yourself the freedom to stop the guilt surrounding food, and to overcome body stress and anxiety.
The benefits of sleeping more, nourishing your cleansing functions and optimising your thyroid function.

Meal plans tailored to balance your hormones, increase energy levels and nutritional advice for vegans as well

Helpful tips for eating out, snacks on-the-go, mindfulness and positivity.

Over 200 new recipes that prove healthy eating can be fun, simple and delicious.

You'll have everything you need to heal your life.