Mini Pizza Base Crackers 100g by KITZ LIVING FOODS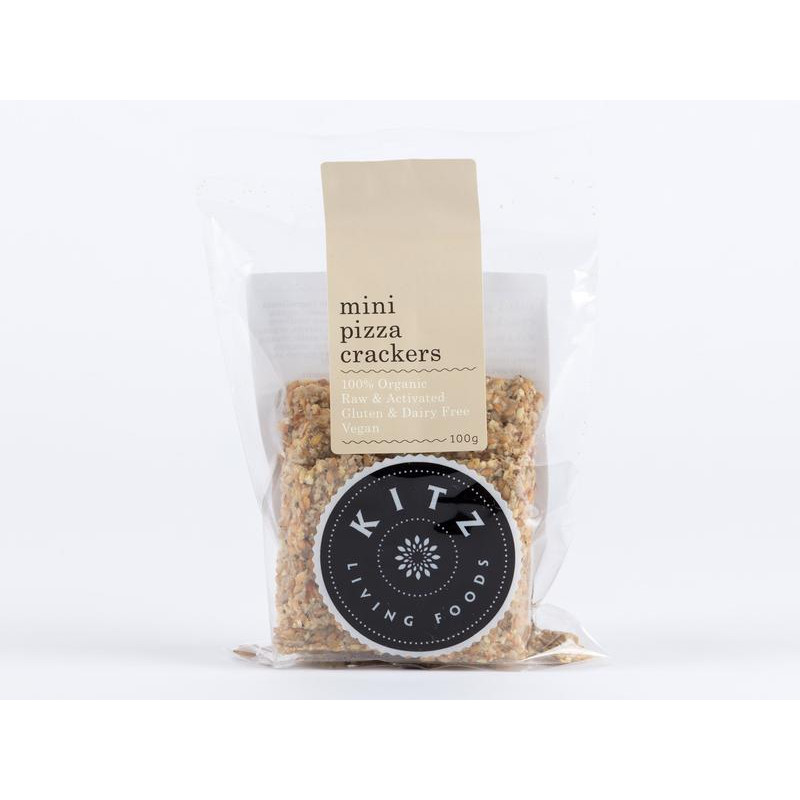 With a base of activated almonds, flax and sunflower seeds, these crackers are mild, hearty and filling. Enjoy topped with vegan cheese, fresh tomato and garlic! They are also superlative topped with grilled vegies like zucchini or eggplant. Try them with your favourite pizza toppings tonight. Made with activated seeds and nuts! Dehydrated below 47°C for optimal taste and nutrition.
VEGAN. Paleo-friendly and low-carb.
Made in a facility that handles tree nuts, sesame and soy. Free from wheat, gluten, dairy products, peanuts, eggs, yeast, fish, shellfish and cane sugar. Contains nuts.
Ingredients: Sunflower seeds*, flax seeds*, almonds*, carrots*, garlic*, Italian herbs*(marjoram*, oregano*, basil*, rosemary*, thyme*, onion*), Himalayan pink salt
*Certified organic ingredient