Peppermint & Licorice Tea Bags (20) by PUKKA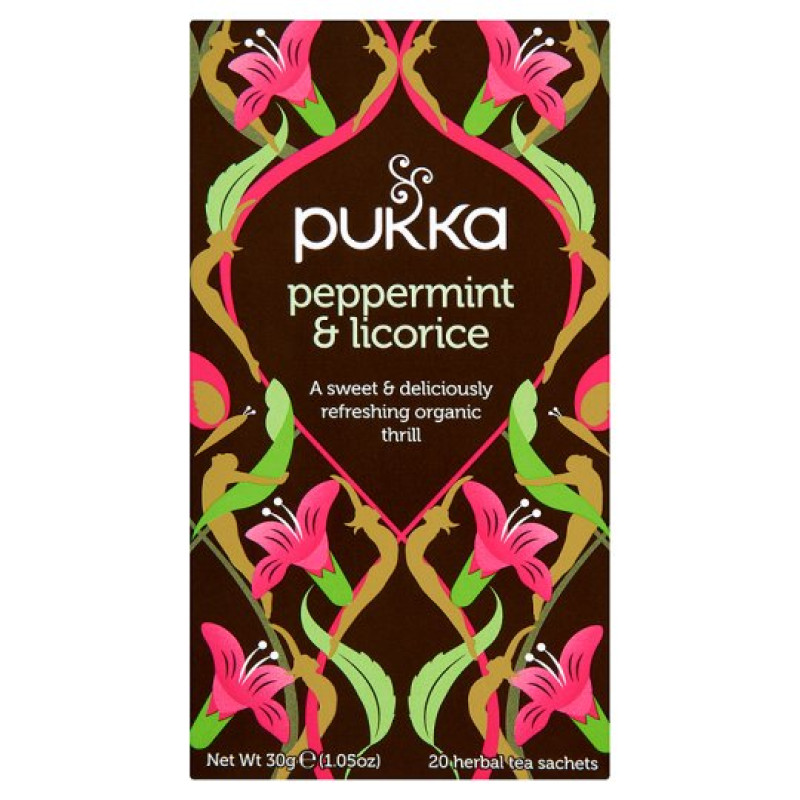 Deliciously refreshing organic herbal teasing a delicious blend of peppermint & fairwild licorice. Pop the kettle on, brew a cuppa, and sit back and enjoy the incredible power of nature with refreshing peppermint to soothe the digestion and naturally sweet, soothing licorice to calm and nourish.
Kosher. Fairtrade. Dairy free. Gluten free. Certified organic. Vegan and vegetarian.
*Certified organic ingredients and traded in compliance with fairtrade standards.
Ingredients: Peppermint leaf (60%), licorice root (40%).