Laundry Pre Wash Spray 500ml by TRI NATURE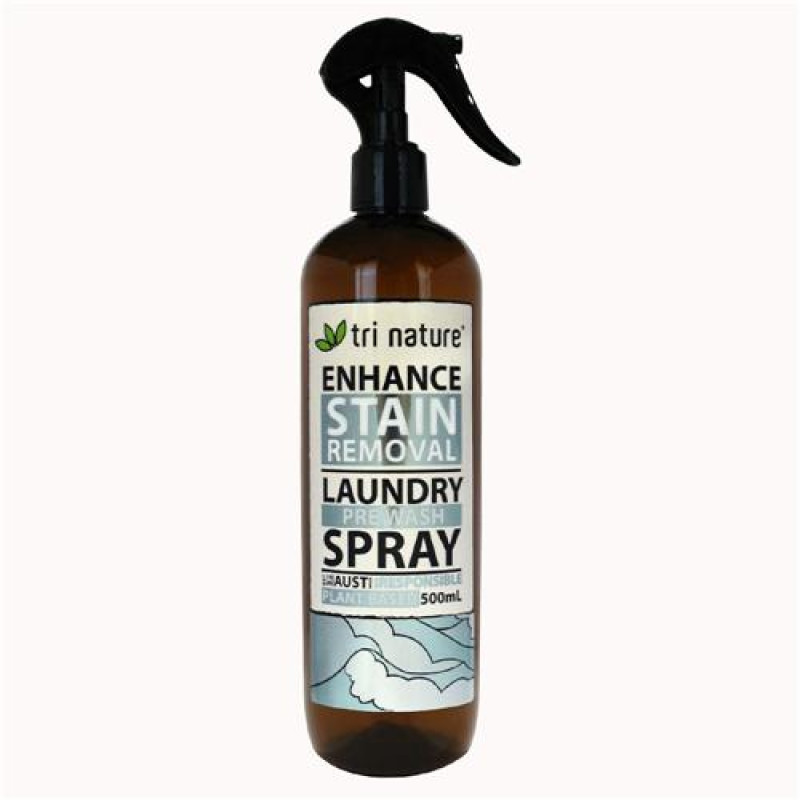 A modern, environmentally responsible replacement for heavy solvent based pre wash sprays on the market today.
New generation, surfactant based formula suitable for use on all washable fabrics.
Active ingredients are absorbed into oily or organic stains to begin breaking them down before the wash begins.
Provides superior stain removal.
Ingredients; Coco Glucoside, Sodium lauryl glucose carboxylate, Fatty Alcohol Ethoxylate Blend, Lauryl/Myristyl Trimethyl Quaternary Ammonium Chloride Mixture, D`Limonene, Methyl Methoxy Butanol, Ethanol, Orange Oil.