Macadamia Oil 1.25L by BROOKFARM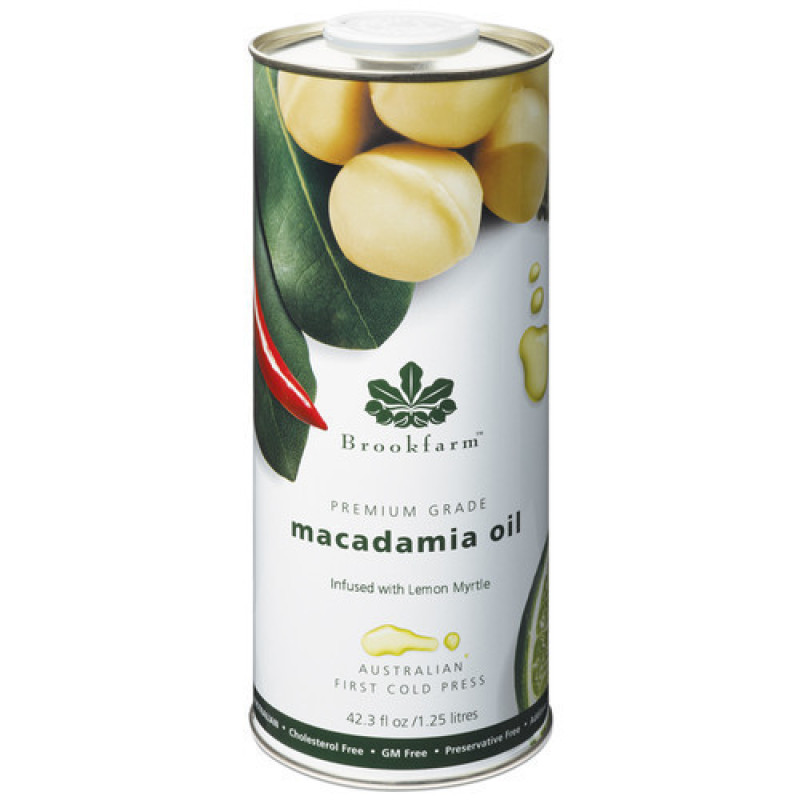 This is a golden coloured gourmet oil with the nutty sweet taste of the Australian macadamia nut. It can be used for salad dressings, marinades, and as a table dipping oil. The oil has a high smoke point of 210C/410F and can be used for high temperature cooking such as stir fries or baking. It retains its unique flavour throughout cooking and will not burn.
The nutty, sweet aroma enhances natural food flavours. It is an essential ingredient for salad dressings, stir-fries, baking and pan frying. Try it as a delicious dipping oil - serve with your favourite Dukka.