Reusable Squeeze Pouch (10x130ml Mixed Colours) by LITTLE MASHIES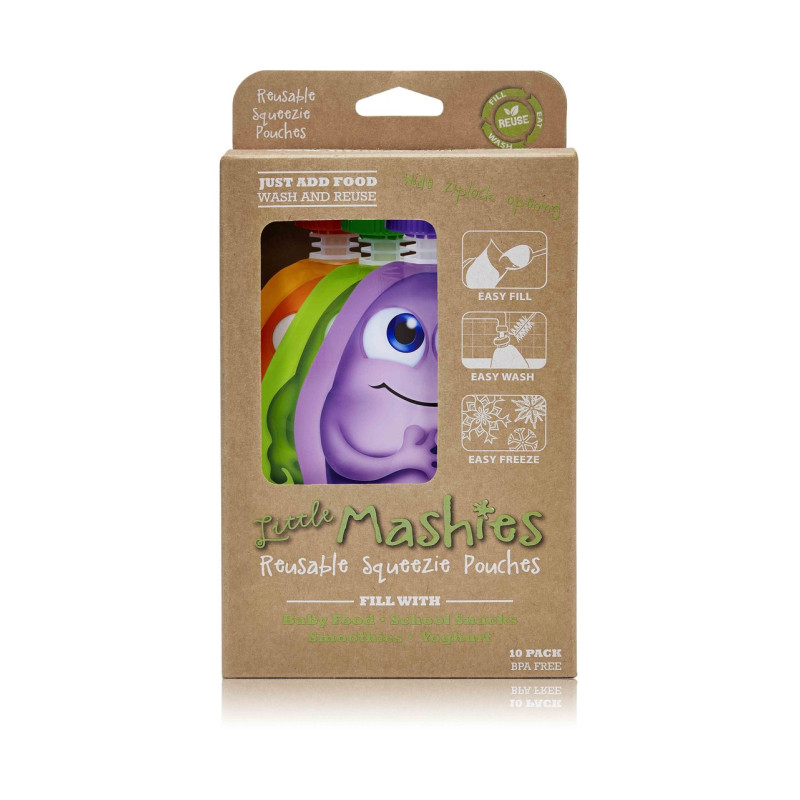 These cute Little Mashies are so easy to use, safe and better for the environment and can be used upto 100 times!! So much better than using pre packaging food, in every way. Just simply undo the ziplock and fill up to 3/4 full then seal. Fill with homemade smoothies, yogurt, or baby food on the go. You can pop them in the freezer too. Once you have used them they are so easy to clean, ready to be used again. There are no little pockets or corners for food to get stuck in either and the food comes clean out.
To clean: Wash in clean soapy water with a bottle brush and then dry by popping them on to a whisk, spatula or spoon to air dry overnight with out the cap on. This will give a great airflow and maximise the life of the Little Mashie.
Little Mashies food pouches are BPA Free, Pthalate Free, PVC Free and Lead Free.