Salted Caramel Chocolate 80g by LOVING EARTH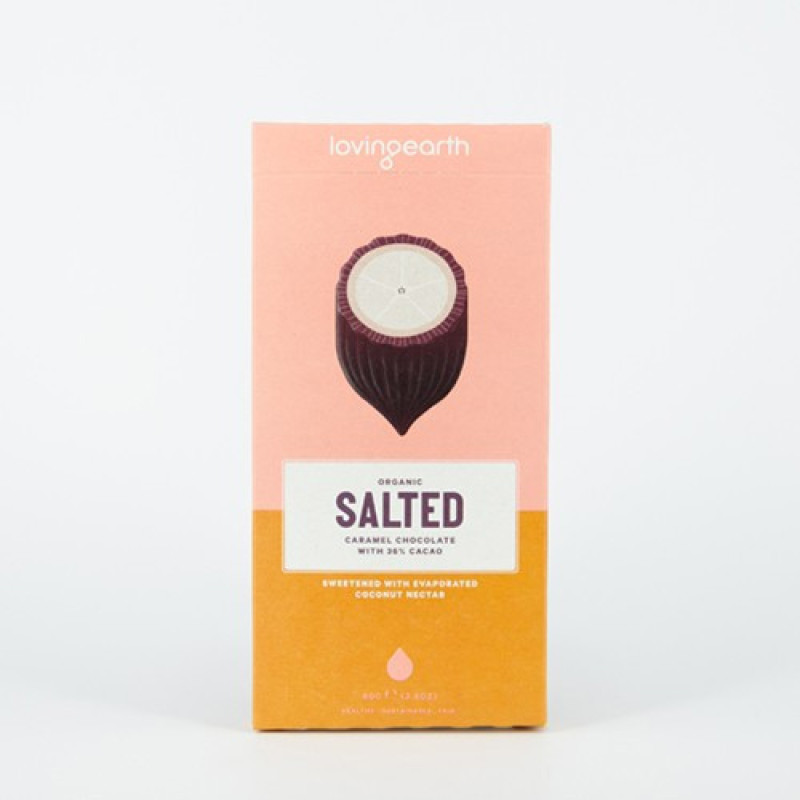 Part of Loving Earth's line of raw cacao based chocolate bars sweetened with low-GI coconut nectar, the Salted Caramel Chocolate has no refined sugar or dairy content and is over one-third heirloom criollo amazonico cacao high in flavonol antioxidants and magnesium.

Pink lake salt from Western Australia really brings out the flavour of the caramelised coconut nectar, which blends wonderfully with the smoothness of the raw cashews.
Salted Caramel Chocolate bars have a soft, creamy texture due to the low melting point of the healthy oils present in cashews and coconut.
Ingredients: virgin cacao butter, evaporated coconut nectar, raw cashews, coconut, pink lake salt.