Pine, Lemon & Eucalyptus Toilet Cleaning Gel 500ml by ECOLOGIC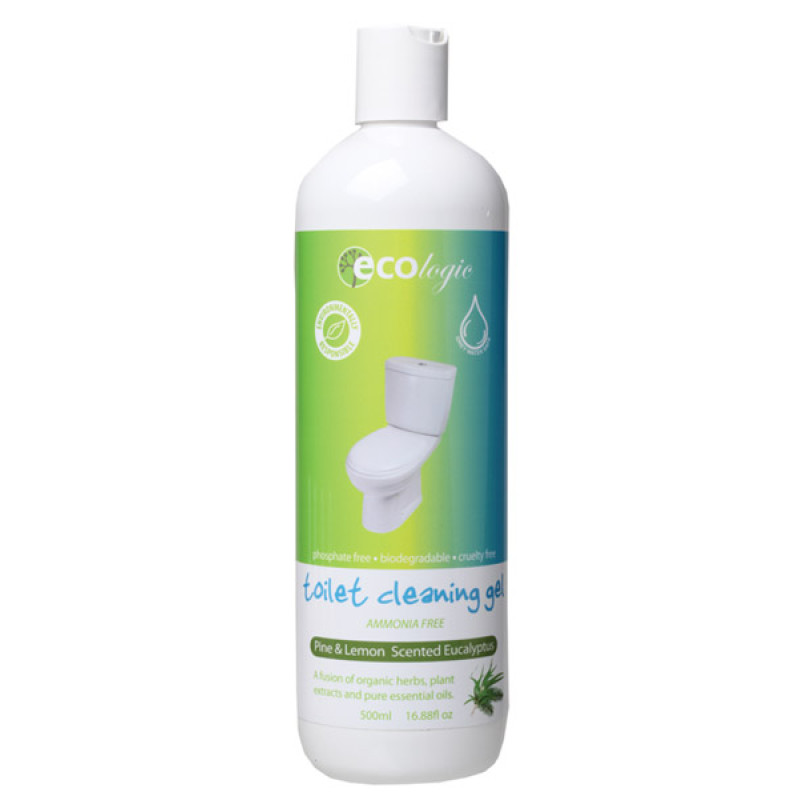 Formulated with a combination of powerful essential oils including lemon scented eucalyptus known for its natural antibacterial properties to clean and dissolve built up dirt from the toilet. Without the harmful effect of damaging synthetic chemicals or harsh ingredients ECOlogic Toilet Cleaning Gel is safe for the environment and septic systems.
Ingredients:
Purified Water, Capric/Caprylic Glucoside, Organic Saponified Olive Oil, Organic Saponified Coconut Oil, Guar Gum, Coco Betaine, Horsetail Herbal Extract, Organic Lavender Extract, Witch Hazel Extract, Organic Soapwort Extract, Citric Acid, Citrus Seed Extract, Pine, Lemon, Lime and Lemon Scented Eucalyptus Essential Oils. Phosphate & Ammonia Free.