Amber Necklace Cognac Love (Child 33cm) by AMBER LOVE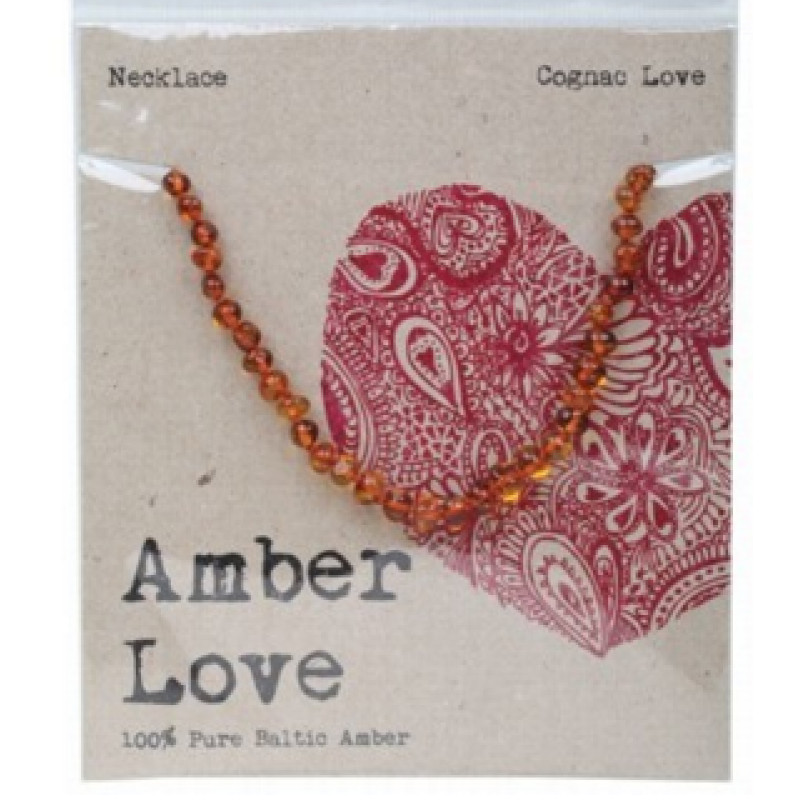 Baltic Amber is a natural tree resin that has fossilized over many centuries. Found around the Baltic Sea region, it has long been used throughout many European countries in folk medicine for numerous ailments.
Amber helps the body heal itself, speeding up the recovery process and boosting the immune system. It is also known to assist with healing ear, throat, stomach, and respiratory infections. Also used to ease and assist with any pain associated with teething, amber necklaces are not made to be chewed or be placed in the mouth. Their soothing properties work just by being in contact with the amber.

Each amber bead is individually knotted for quality & safety assurance.