Bio-Dynamic Sparkling Pear Juice 330ml by MOCK RED HILL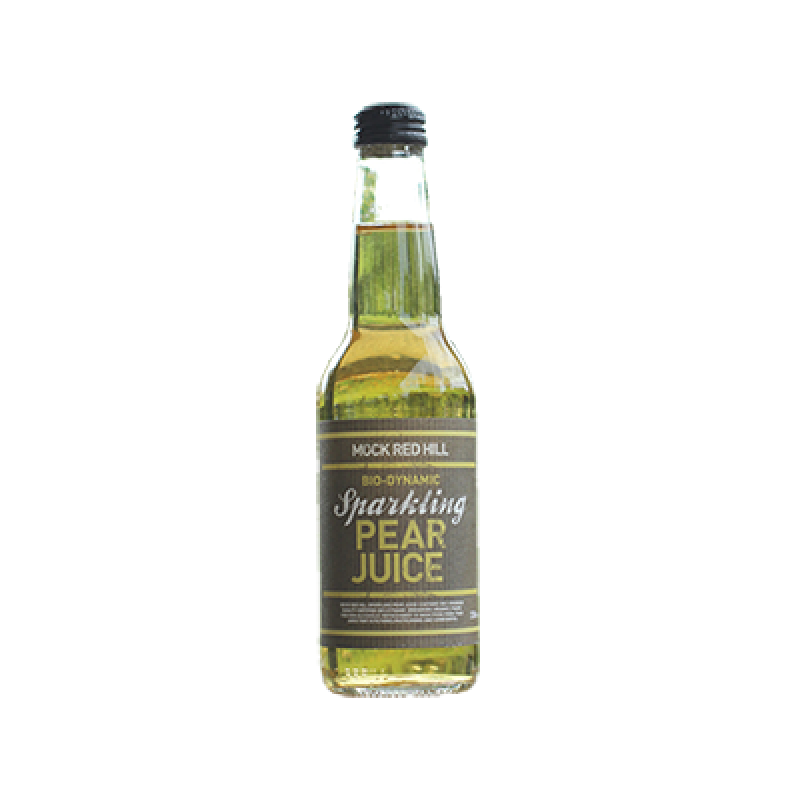 A truly special drink, embrace the natural beauty of Moch Orchard bio-dynamic pears in an elegant sparking juice. A one of a kind. Be reminded what real pears taste like.
Grown, produced and bottled in picturesque Red Hill in Mornington Peninsula by Neville Mock, a fourth-generation farmer at "Mock Orchards". Mock Orchards Red Hill is a certified Bio-dynamic pear orchard and processing facility in the heartland of Victoria's Mornington Peninsula. Est. 1895.
Ingredients: Contains only premium quality certified bio-dynamic(enhanced organic) pears that are filtered, pasteurised and carbonated with no additives.