Biodegradable Scrub Pad Large by SAFIX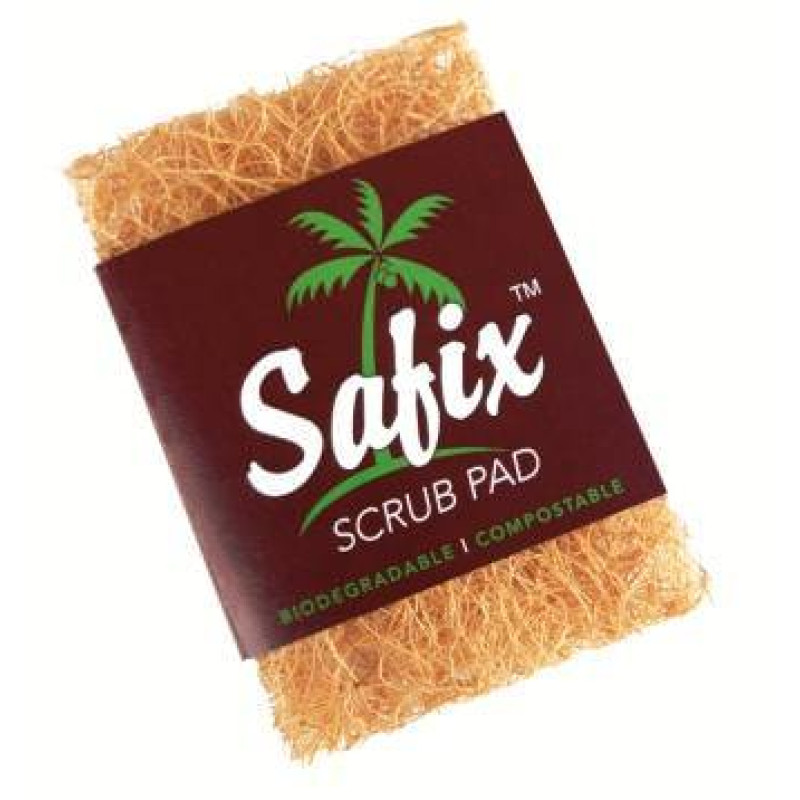 Safix scrub pads are a very effective scrub/scourer/pad made from natural coconut fibre and is biodegradable and compostable. It will remove the most baked on grease effortlessly, but will not scratch your non-stick pans or delicate china. They can also be used in the bath/shower as a foot/body scrub/exfoliate or as a general purpose/kitchen etc.
These scrub pads are non-toxic, odorless, have no bacteria or germs, are safe for your hands, rinses clean with water, are non-absorbant & can be disposed of in the yard or garden!
Ingredients: 100% coconut coir vegetable fibre bound with a non-toxic adhesive