Brown Mustard Seeds Whole 70g by HERBIE'S SPICES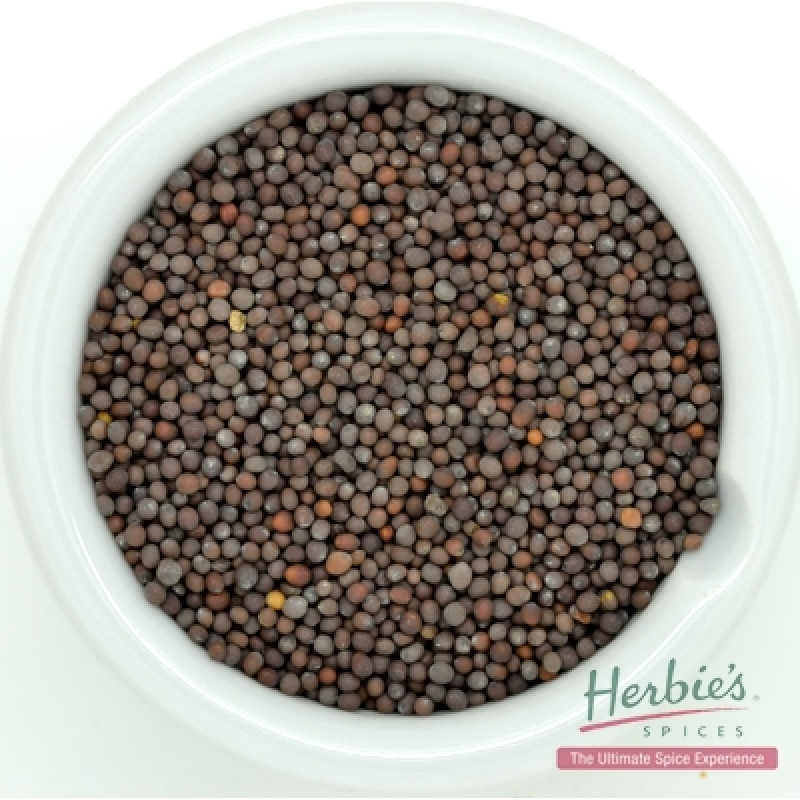 Also called 'black mustard seeds' these are added to pickles and curries.
Botanical Names: Yellow Mustard (Brassica alba) Brown Mustard (B. juncea) Black Mustard (B. nigra)

Description & Use: Many spice blends would be incomplete without this much used and ancient spice. Mustard is an annual herb which has been used since the earliest recorded history. An ingredient in the Indian spice blend 'panch phora' and used in many dishes for flavour and appearance. Black mustard (Brassica nigra) is almost identical to brown mustard and one is commonly substituted for the other. Yellow mustard (Brassica alba) is a larger seed and generally has less heat. It is however the traditional 'condiment' mustard that graces the tables of the Western world. The heat of mustard develops over time after coming into contact with water, thus when used as whole or crushed seeds in cooking, the flavour impact is greater than the heat. Mustard is regarded as a hot spice when used in blends. Brown mustard seeds are delicious in dishes as mundane as boiled cabbage!

Produce of India packed in Australia.